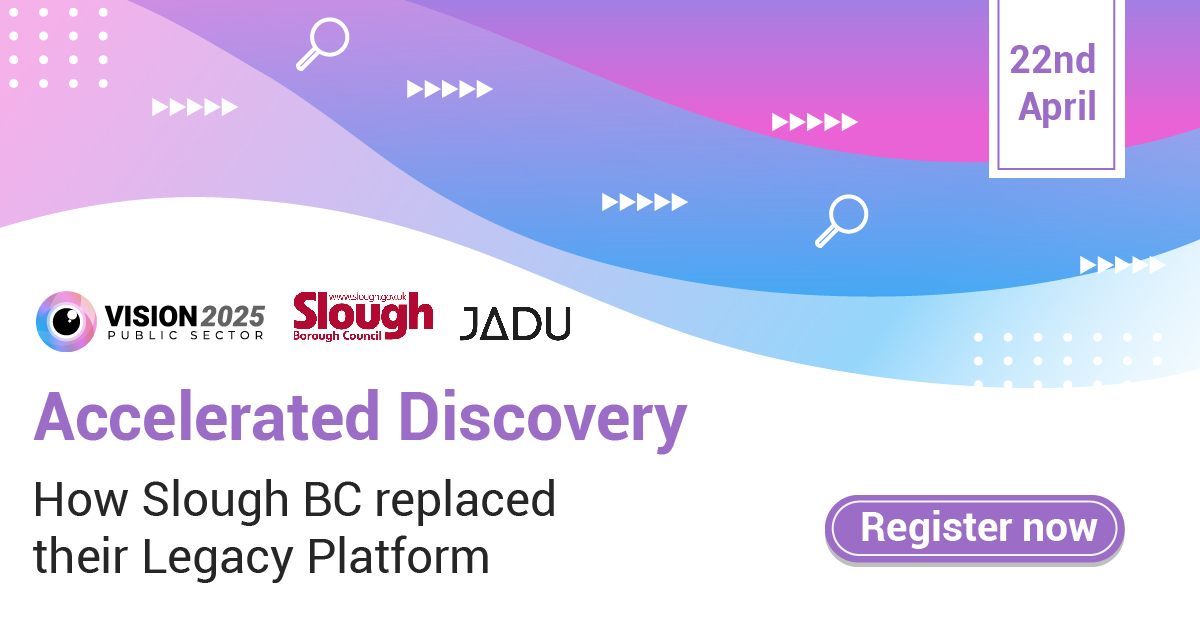 Join us, along with our partner, Methods, and Slough Borough Council, for a session on accelerated delivery.
On Thursday 22nd April at 3pm GMT, we'll be joining our partner, Methods, and customer, Slough Borough Council for a session at Vision 2025, an event highlighting the outstanding examples of innovative and practical solutions to service-delivery challenges from across the public sector, and showcases how Emerging Technologies will support the roadmap to the future.
Slough Borough Council selected the full Jadu platform for its new digital front office in 2020. The move saw a redesigned Slough.gov.uk go live on Jadu CMS (Content Management System) and the implementation of Jadu XFP (XForms Professional) and Jadu CXM (Customer Experience Management) as part of the council's digital transformation. Read the news story here.
Here's what to expect from our session:
How Slough BC took an agile approach with 2-week sprints to deliver at pace.
Prioritised 50 processes
Designed a new website reducing content and improving user experience
Delivered best practice, consistent UX and greater re-usability.
Generated savings and efficiencies
Supported and trained internal teams to be self-sufficient.