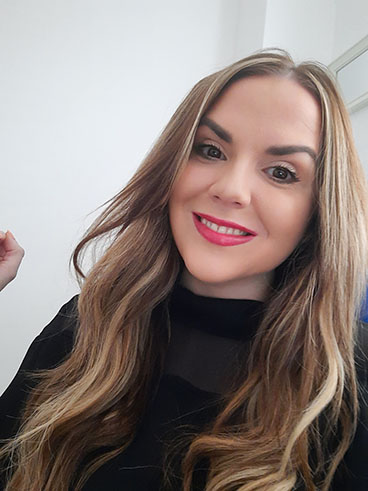 Chantelle Levoir, former Finance and Operations Director of public sector technology membership organisation Socitm, has joined Jadu as 'Vice President (VP) of Growth'.
In the newly created role, Chantelle will further define Jadu's global growth strategy as she draws upon her extensive public sector experience to generate new growth, development and innovative partnership opportunities in the UK, US and Australia.
Chantelle Levoir, Jadu VP of Growth, says:
"I've been an admirer of Jadu for many years having seen that the most accessible and highest scoring council websites and digital services are so frequently built on the Jadu platform.

"As an advocate of making public services inclusive for all, I'm thrilled to join the passionate team at Jadu and will help ensure we continue to innovate across our sectors whilst putting people at the centre of technology development."
Recognising that digital is such an inherent part of how we work and engage, extending far beyond just traditional IT roles, Chantelle was responsible for leading Socitm's transition from individual to corporate membership, which opened up benefits to a far wider and more diverse audience. She also created the Leadership Academy to equip and empower future talent within the public sector, and launched 'Empowering Women: The Gambia' to provide technology equipment and training to girls in West Africa.
Suraj Kika, Jadu founder and Group Executive Chairperson says:
"Chantelle has built incredible relationships across the wider public sector, and has developed the type of market insight that only comes from countless hours of conversations with those at the heart of public service delivery.

"Not only is Chantelle perfectly placed to lead Jadu's growth, she brings strong leadership skills, is proactive in empowering women into leadership positions and is a real advocate for accessibility, all of which are core to our culture here at Jadu. We share many of our values with Chantelle, warmly welcome her to our leadership and are very excited for what comes next."
Chantelle starts with immediate effect.