Every contact, every location: Building & maintaining the future of online services
Hosted by Runnymede Borough Council
Tuesday 5th September, 9am -2:30pm
AWS Head Office,1 Principal Place, London EC2A 2BA
In just 10 months, Runnymede Borough Council embraced innovation and achieved incredible milestones in their goal to "make every contact count," by offering a seamless and unified customer experience. Learn about:
The drivers behind digital transformation within the council, and how they garnered senior leadership buy-in
How Runnymede transformed its digital services in just 10 months, from introducing a new website, OneAccount, payment system, and customer service platform
Discover how Runnymede embraced the Jadu Digital Platform to integrate their systems, resulting in a revenue collection of £14 million since August 2021
How Runnymede has transformed its customer service by integrating telephony and CRM, saving over 1,250 hours annually, and establishing a new post to bridge the gap between their teams
Explore the creation of a new reporting hub leveraging Jadu Connect and open source technology, leading to cost savings of over £190,000
Hear about Runnymede's success in increasing garden waste subscribers using online services by 30% since the implementation of the Jadu Digital Platform
Discover how Runnymede achieved the joint first position on the Silktide index for 13 consecutive months, showcasing their commitment to accessibility
You will also have the opportunity to network with other senior leaders in Local Government and participate in a Q&A session with Runnymede's digital team.
Book your place today
Tickets are FREE and available below through Eventbrite.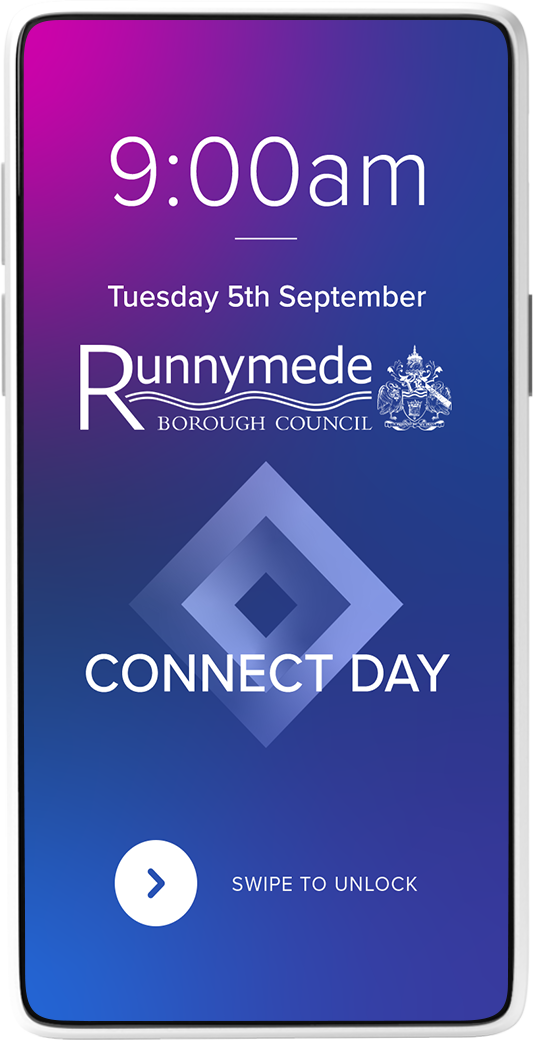 Previous Connect Open Days
Wigan Council has saved £170M in the budget to date due to its agile digital transformation programme which uses the Jadu Digital Platform Lite (eForms and Case Management) as part of its wider digital strategy 'The Deal'.
Savings across services including 'Highways' - saving £100K per year for this service alone
Innovation award nominations including for the Highways Customer Engagement Transformation Project
Further financial investment in digital to empower community connections
The ability to respond quickly to crises, including during the pandemic
Permission to continue to innovate to help fundamental digital transformation
What are Open Days?
Open Days are an opportunity for Local Authorities to come together to network and share digital transformation successes.
We welcome all who are part of a local government organisation, but the open days are mainly for:
CIOs, senior leaders, service heads
Customer services managers
Digital and transformation managers
Collaborate, show and tell
We base our Open Days around topics of relevance in Local Government and pair these topics with Authorities who have delivered digital transformation with measurable results or who have concrete plans to implement channel shift.
These are usually half-day events, hosted in-person, and in the location of the Authority presenting. The events are currently on-hold due to the Coronavirus.
Why attend?
Join and network with other Local Authorities on similar digital transformation journeys.
Take back valuable information that you have learned including; certain challenges you might face and how to overcome them, tried and tested processes (that work) and more.