Jadu Connect
Connecting communities with the low-code customer experience and case management platform.
Digitally transform the way you connect with your customers.
Provide a seamless, intuitive and consistent experience for your customers and your service teams. Jadu Connect is all you need to interact and manage customer cases effectively.
Real-time
Provide the ultimate digital customer experience your customers deserve. Decrease the number of inbound calls and in-person drop-ins with real-time, online communications.
Self-serve
Improve your efficiencies and reduce costs. Your customers can connect with your services any time, from anywhere, on any device.
No-code
Jadu Connect saves time and enables you to focus on other vital services and areas that make a difference to your community.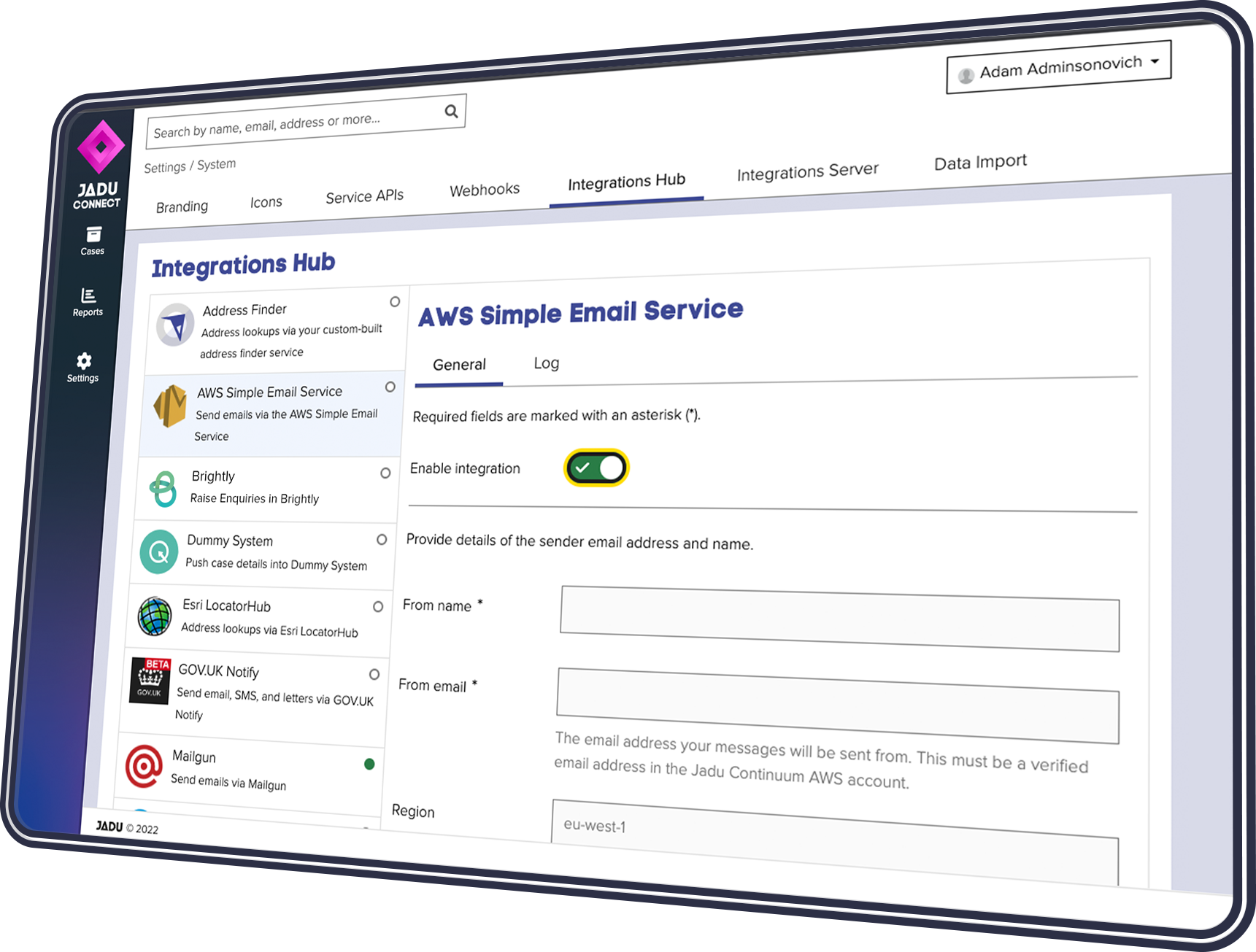 Future-proof your technology-stack
Jadu Connect grows with you. As a cloud-based platform, and with its integration capabilities (deep integration, webhooks and Jadu's Application Programming Interfaces API's), it reduces the need to change systems when services and processes change.
Choose Jadu Connect for your customers
Customer satisfaction: Faster resolution times and real-time communication results in less stress.
Transparent service: Build trust with a customer-centric, single view web portal.
Less wait times: Automated processes are triggered based on the data a customer enters, saving time.
Jadu Connect makes our job so much easier. I've not had a product I can reliably build upon like this during my 32 years of building digital services. We've achieved more with Jadu Connect in these last few years than I ever thought possible.

Kevin White, Digital Services Manager at West Northamptonshire Council
Boost productivity, increase self-service, reduce costs and improve efficiencies with Jadu Connect.