Indistinguishable from magic
British sci-fi writer Arthur C Clarke wrote in 1962 that, "Any sufficiently advanced technology is indistinguishable from magic". It's something we took to heart as we named our company 'Jadu', which means 'magic' in Sanskrit.
Our technology is designed for the non-technical management of web-based content, data and online interactions, and is built specifically for Local Government and Higher Education.
We help organisations establish direct connections to their customers through our three core products: Jadu Central (Content Management System and Forms) and Jadu Connect (Customer Experience Management).
Our multi-award-winning design team creates websites driven by a deep understanding of human-centered design.
2001 was the year that the Jadu odyssey began. The business was founded by Suraj Kika who today serves as Group Executive Chairperson. Our Vice President of Engineering, Andy Perkins and Head of Brand, Lee Pilmore joined shortly after.
Today, our software and design services are relied upon by Local Authorities and Higher Education institutions across the world. We take pride in being the foundation of many accessible, responsive and award-winning websites and 'channel shifts' that have saved organisations many millions of pounds/dollars while greatly improving user experiences.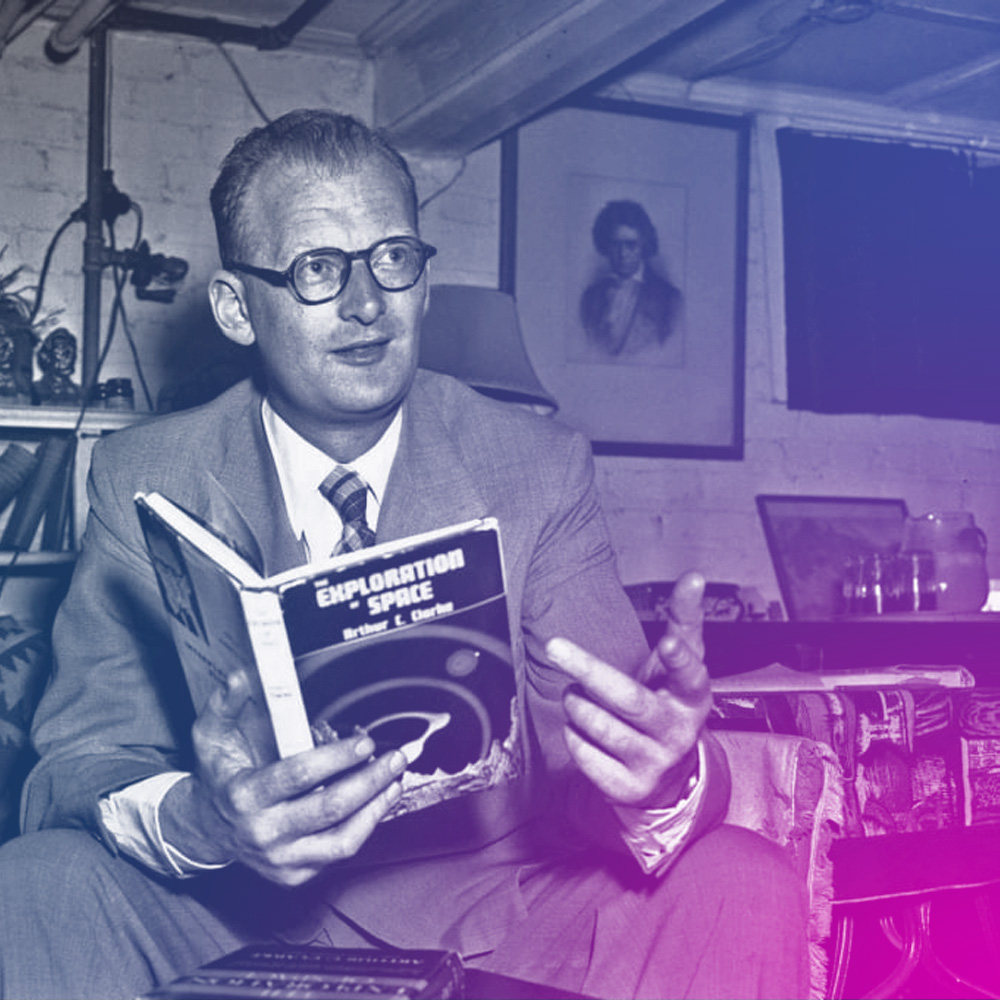 Pictured: Arthur C Clarke
Our approach
We deliver intelligent, strategically-led web design built on low-code, simple to use technology.
We put you and your customers at the centre of everything we do, from planning and research, to vital digital inclusion considerations that are baked into the designing and coding of our products and your sites.
Our culture
We nurture expertise, thrive in diversity and lead on accessibility.
It's our mission to make Jadu the worlds most accessible digital platform.
We want to acquire the best minds in the industry, people who are passionate about technology, accessibility and love what they do every day.