Creating customer digital journeys just got easier.
An extensible, accessible and secure cloud-based platform, Jadu Central is all you need to manage your websites and online forms.
Low-code
No technical skills required. Quickly and easily build and manage engaging websites and sophisticated forms with automation rules.
Accessible
Save time and stay inclusive with WCAG 2.1 AA fully accessible site templates for websites and subsites, that work on any device.
Secure
Government strength security, reliability and scalability - digitally enabling some of the largest public service organisations in the world.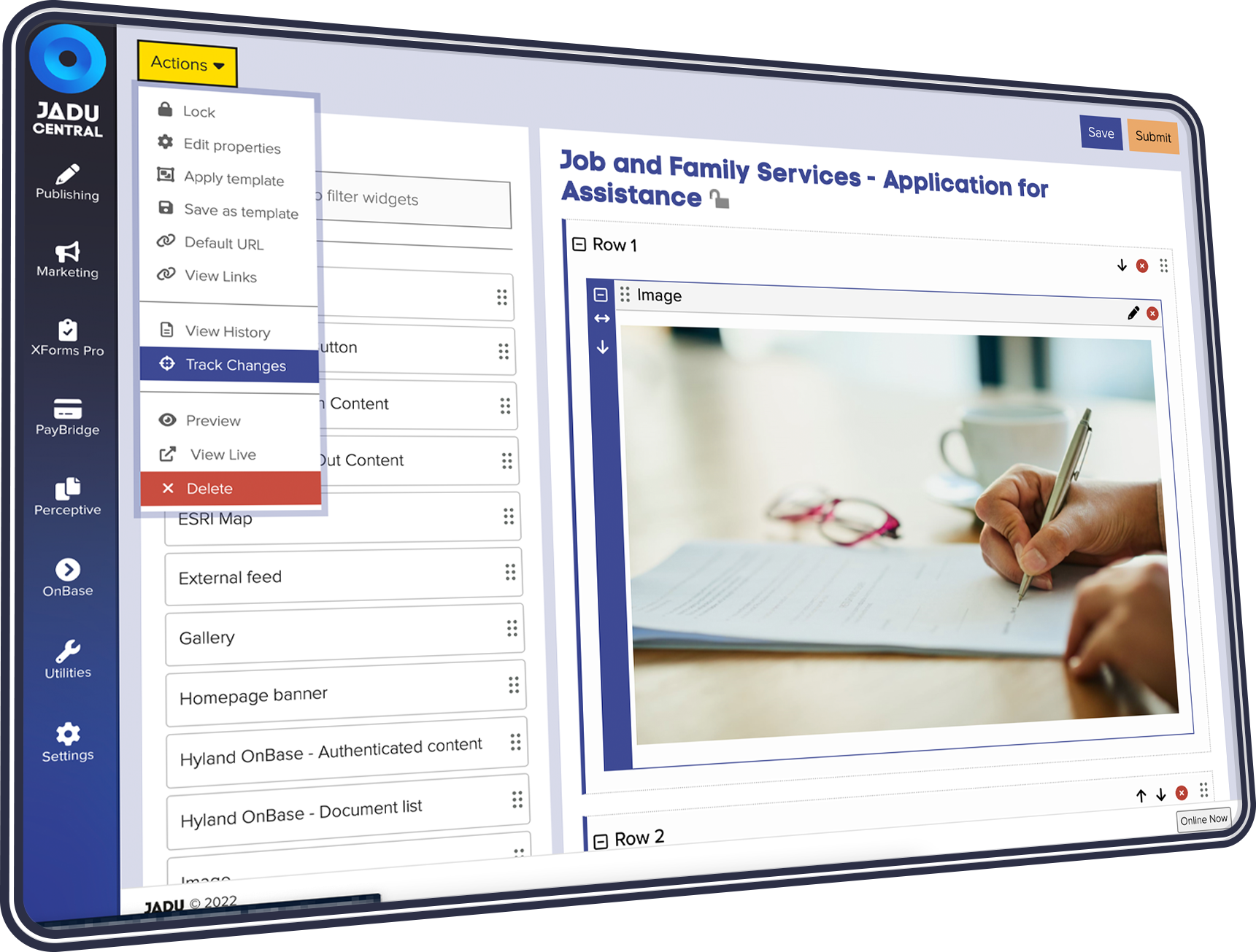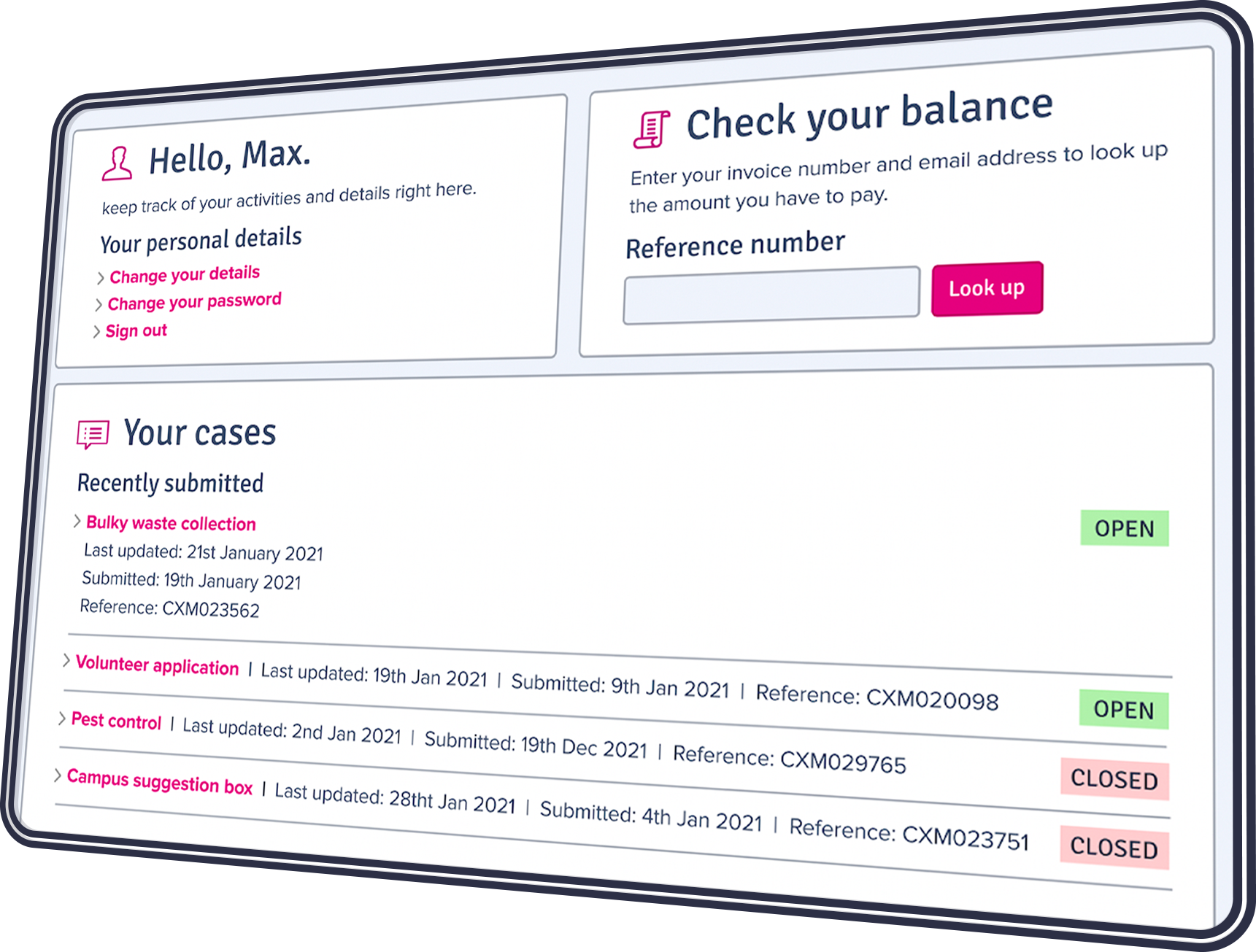 Focus more time on your customers and less time on the tools behind the scenes
It's not only easy for your team to control, but your end-users receive the seamless customer experience they expect and deserve.
Jadu Central is so easy to use it's not just low code, it's no code.

Sue Davis, Web Content Manager, Medway Council
User driven accessible websites
Use our low-code, secure and flexible web CMS to create, publish and manage accessible, user-first websites. Be a part of delivering accessible, responsive and award-winning websites.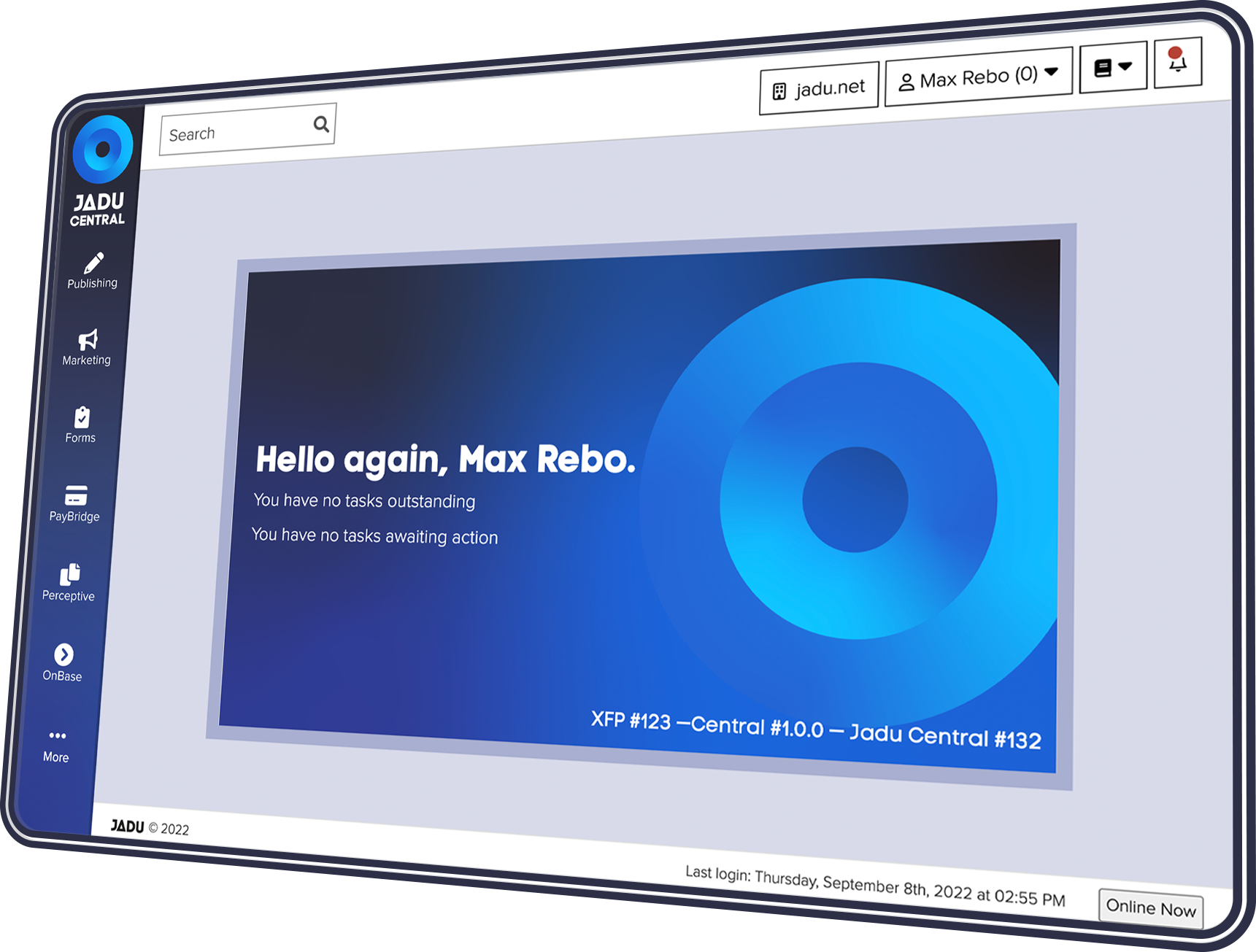 Forms and Payments
Create online forms to capture customer data ready for transfer to other systems for further storage and processing. Use branching rules to lead the customer along different journeys.
Multi-site delivery
Jadu Central offers multi-site deployment, meaning self-contained microsites called 'Galaxies' can be published on the platform. Users are able to create and manage separate sites in one place.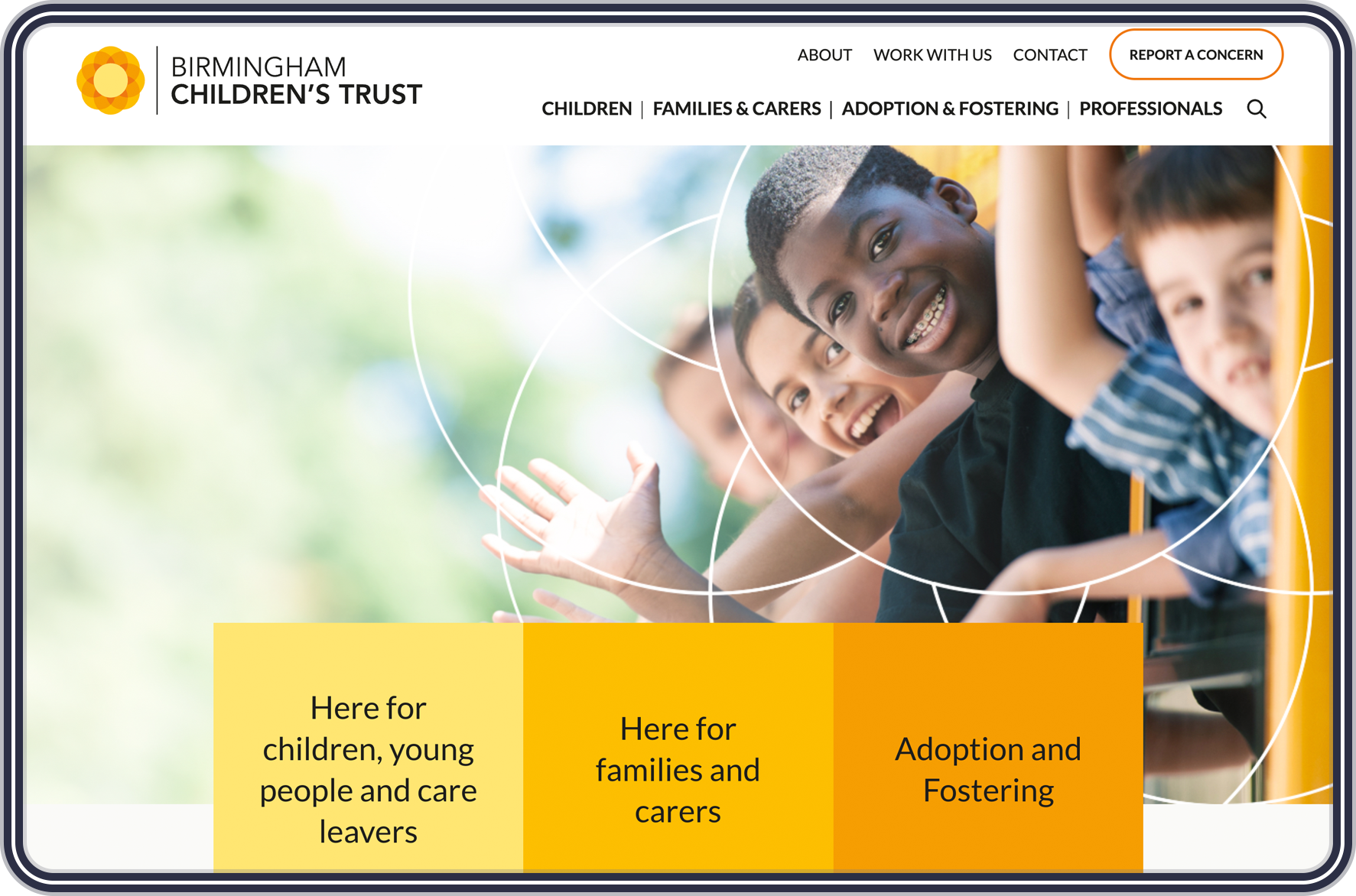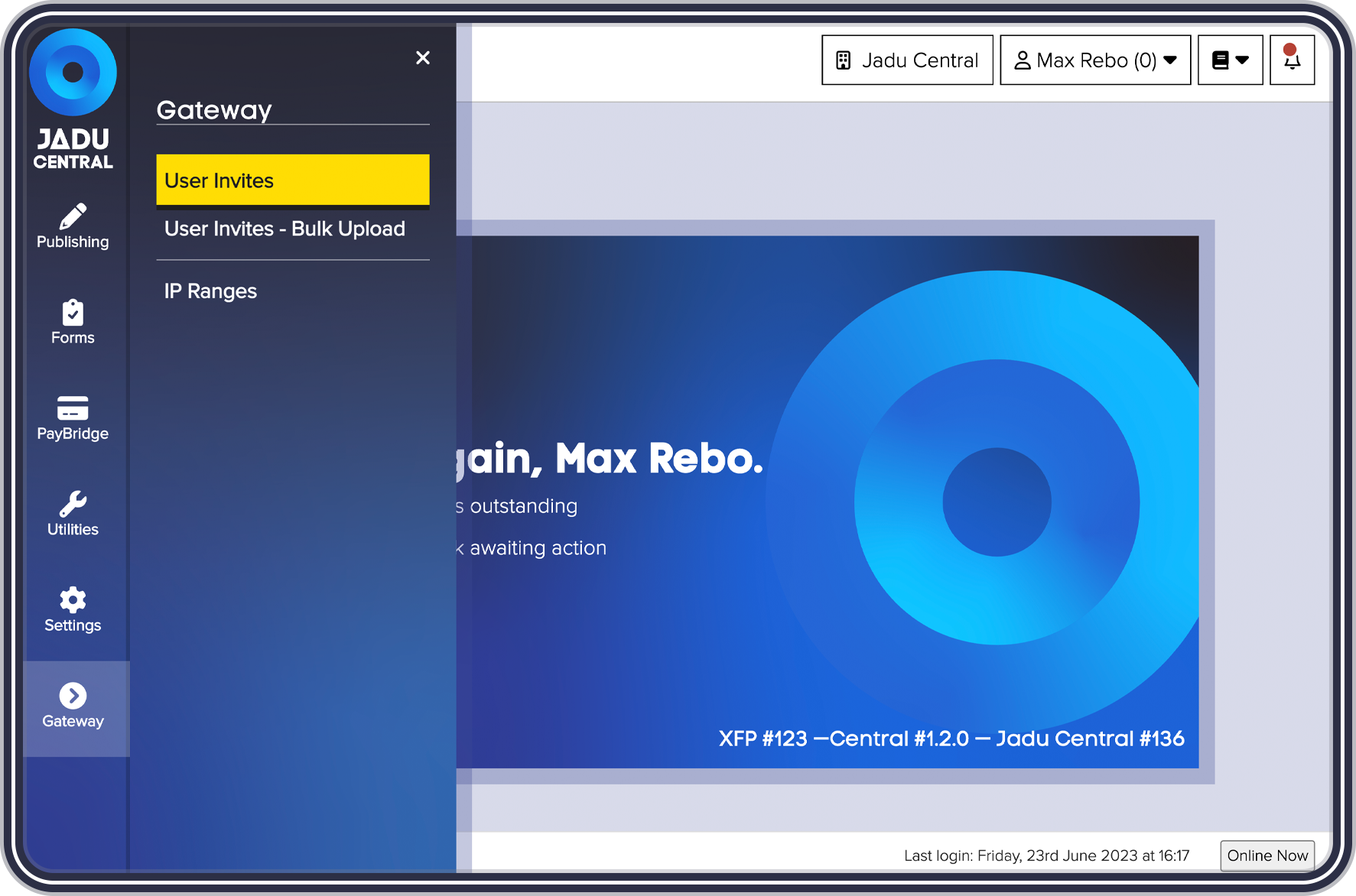 An all-inclusive Intranet. Wherever you are.
Jadu Central Gateway is an intranet solution for large organisations that want to provide all of their teams, employees and partners with secure access to important information, documentation and forms such as; HR Policies e.g. Whistleblowing, reporting forms, internal communications, guidance and support, information on pay, benefits, and wellbeing initiatives.
Choose Jadu Central for your customers
Remove frustration: customers can self-serve or contact you anywhere, on any device at any time.
No more waiting times: instant updates on progress are shared via a secure MyAccount page.
Locate relevant content: with an engaging, feature-rich and personalised 'MyAccount' web experience.
Boost productivity, increase self-service, reduce costs and improve efficiencies with Jadu Central.