The Jadu Platform
Connecting people, data and solutions now and into the future.
Built for Local Government and Higher Education
We help organisations around the world build the best possible connections to their customers via our low-code products, and multi-award-winning design team.
Our core products
Empowering you with easy to use publishing, eForms and real-time case management tools. Our products enable you to take control of your digital channels, improve customer experience, and achieve huge efficiency gains.
Supported by a complete ecosystem
Integrations Hub
Making integrations between Jadu products and third party services - such as Office 365 Calendars, Bartec Collective and ESRI ArcGIS maps - simple for customers and partners.
MyAccount
A safe and convenient way for end users to access key services, raise and track cases, make payments and access account information.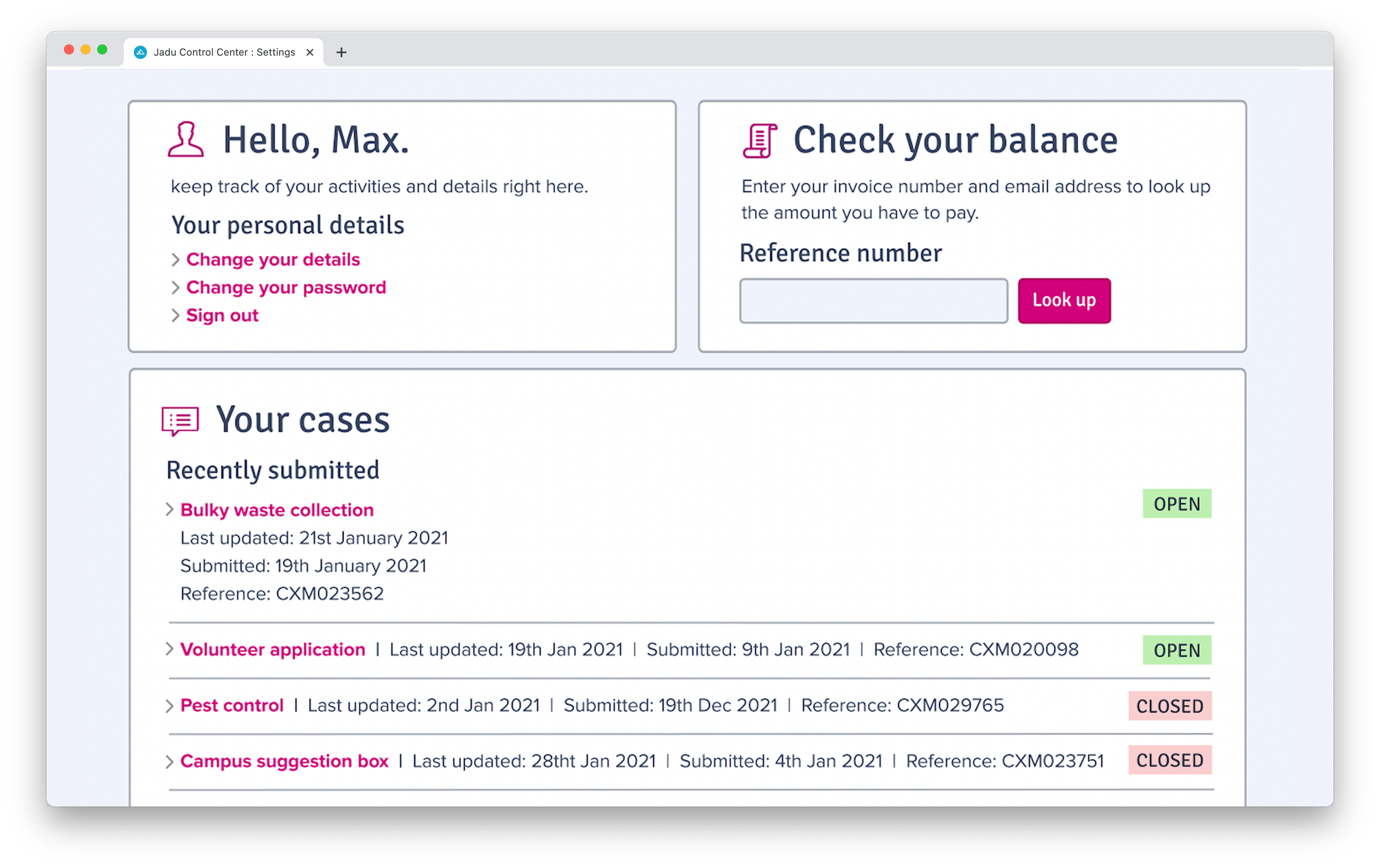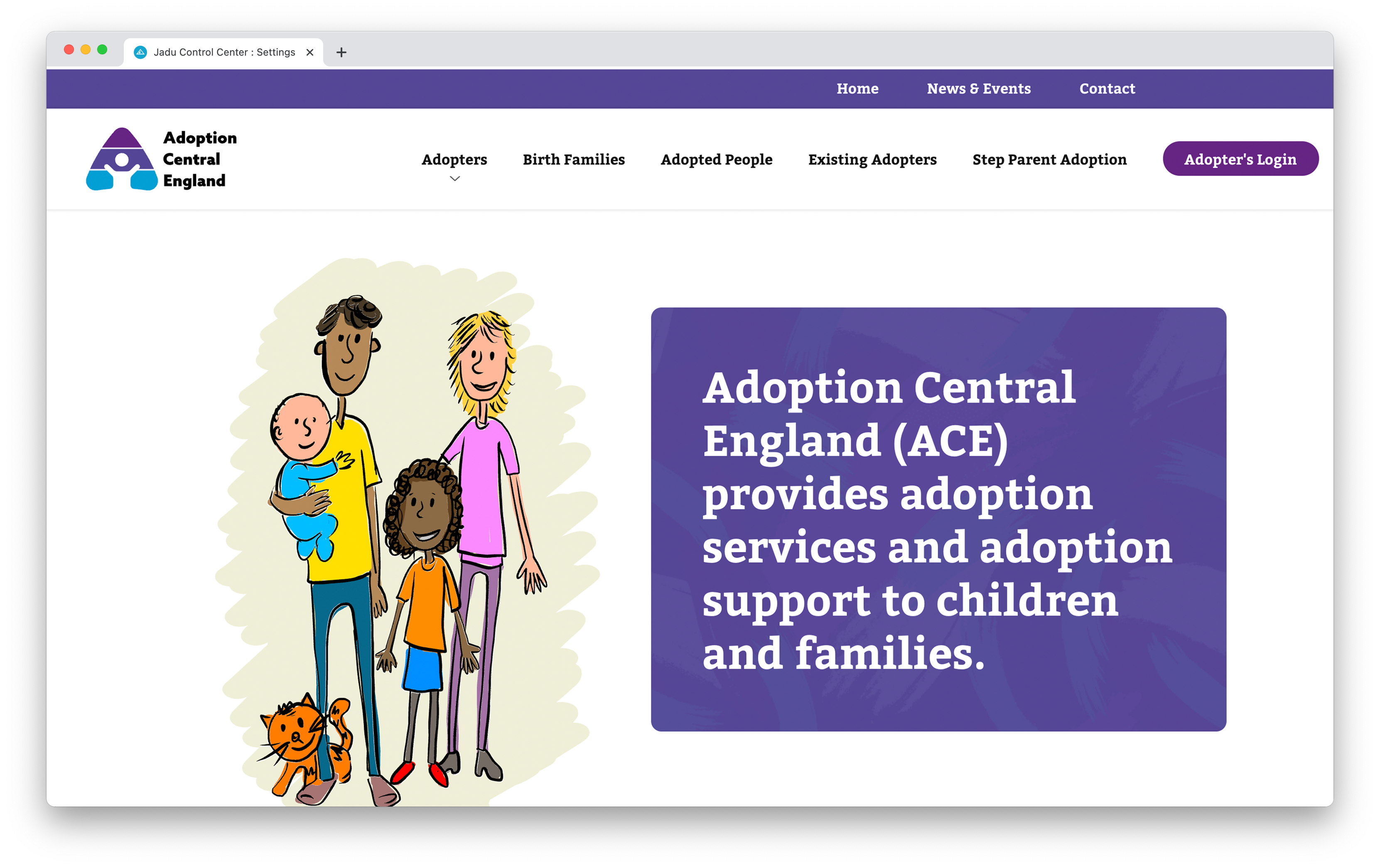 Galaxies
More than 'microsites', Galaxies provide Content Management Solutions in their own right. Galaxies can be spun up to give faculties and departments their own sites within a centrally managed platform.
eBookings
End-to-end ebookings on the Jadu platform, making it easy to book services online, pay (when required), and keeping users updated in real-time.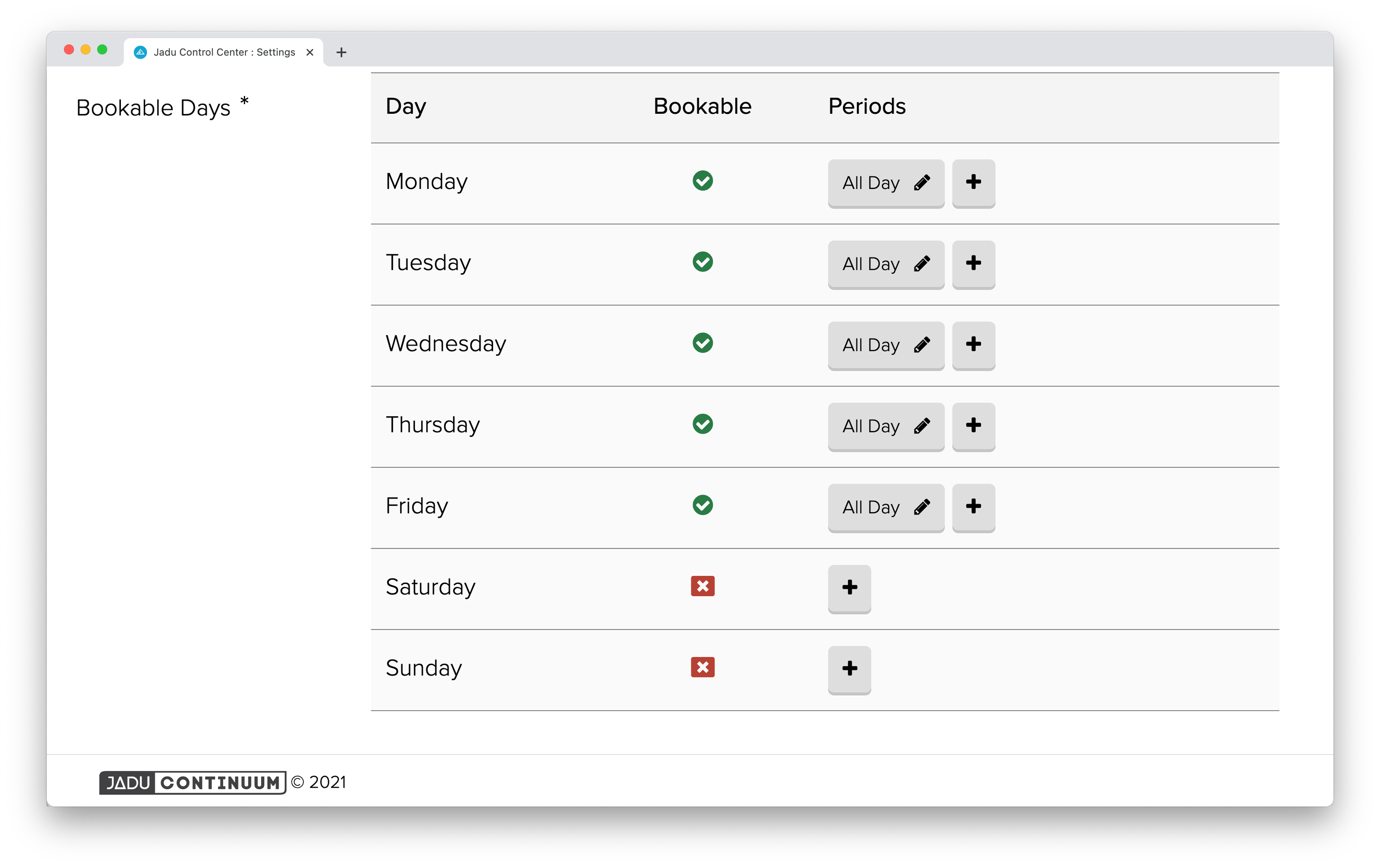 Boost productivity, increase self-service, reduce costs and improve efficiencies with Jadu.