Award winning digital experiences
Using human-centred design principles to create award-winning websites, we change lives through accessible and digitally inclusive online experiences.
Whether you're looking for a full redesign based on in-depth user research and discovery, or looking to launch a website using beautiful pre-crafted themes, we have options to suit you.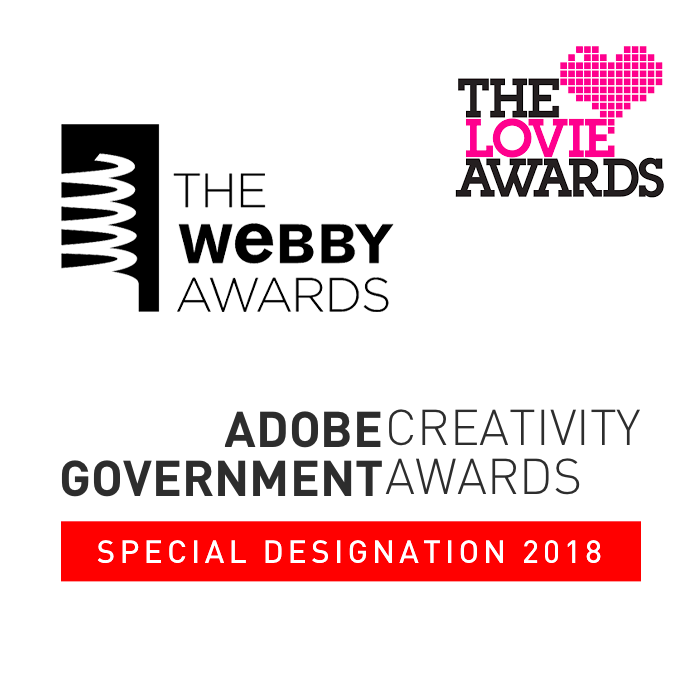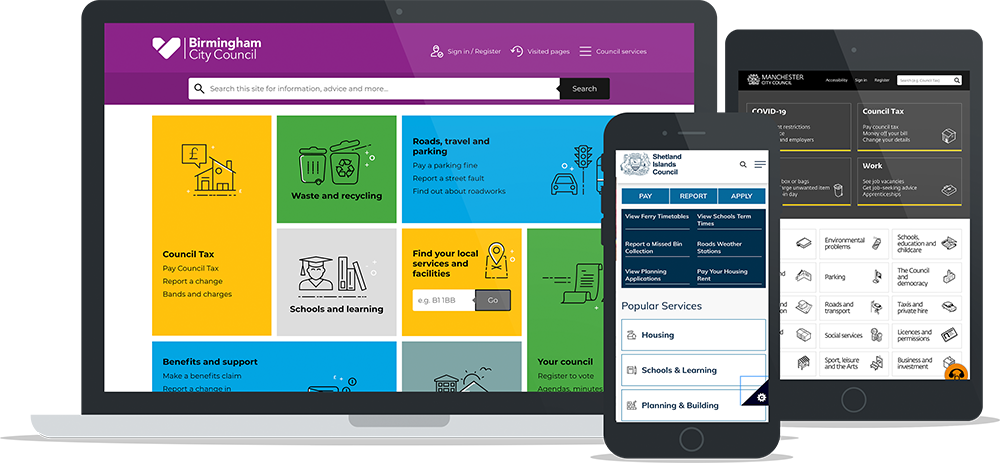 Our approach
Overview
As the world becomes reliant on technology and automation, we understand the importance of putting the people and their needs at the heart designs. We consider the complete experience, end-to-end.
This is why we are user centric in everything we do. How people interact with us and our solutions is the measure of our success. We have years of experience, specialising in accessible, beautiful and robust solutions that are executed with finesse. We are believers in simplification, crafting inclusive digital experiences that are designed to bring clarity to your message and frictionless journeys to the people who interact with your services.
We work to a simple framework, irrelevant of project size or scope, developed and refined by our experience and knowledge of what we need to do to deliver transformational results.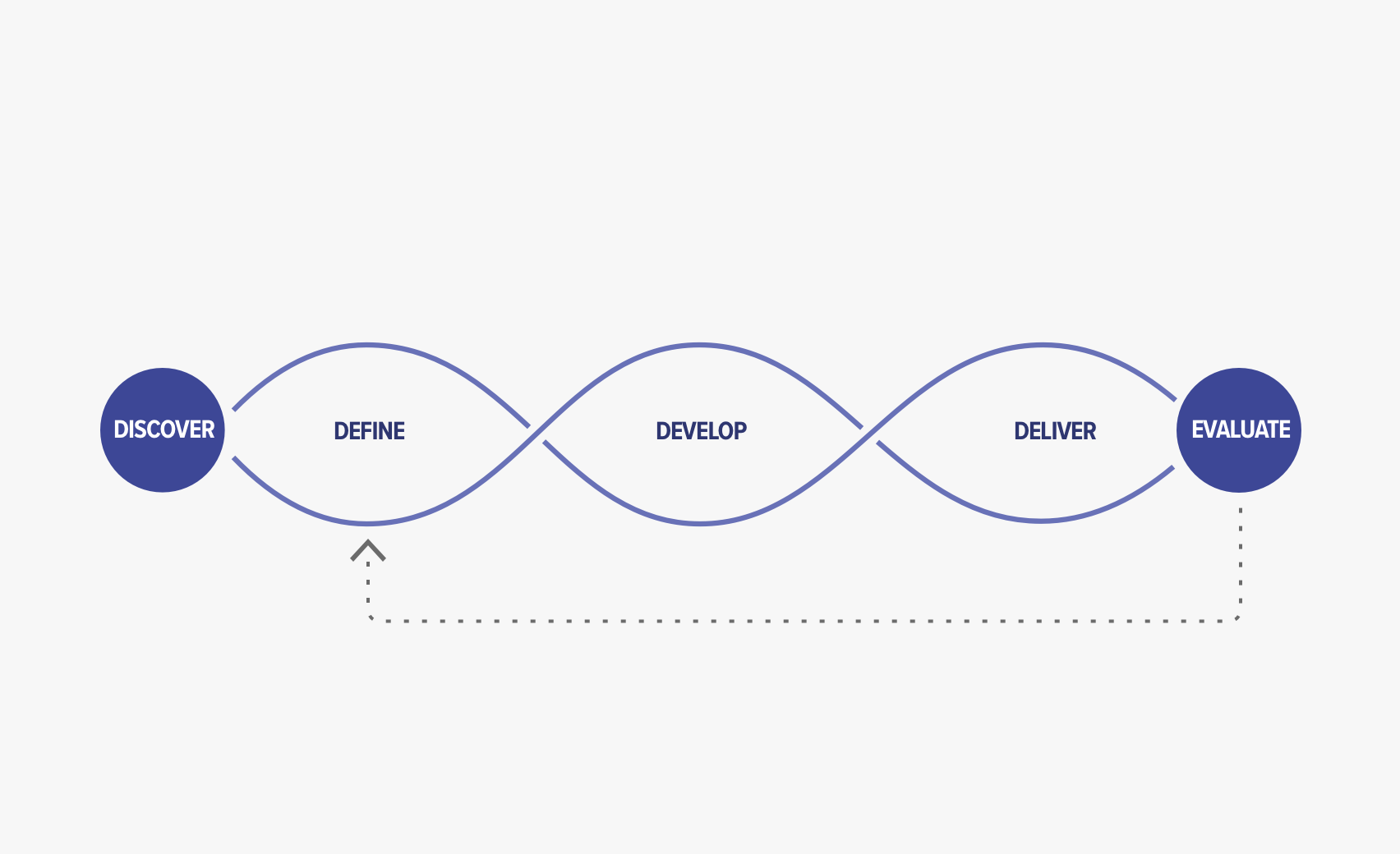 Discover
The discovery phase kicks off every project, development and engagement. We listen, probe and challenge. We need to know as much as possible about you, your users, their needs, the history and the context, and how we fit into your digital landscape.
We begin with meetings, interviews and workshops to fully understand the problems we're trying to solve and the factors surrounding them. We spend time researching you and your competitors, reviewing both qualitative and quantitative data. Understanding your business objectives, marketing, digital and customer experience strategies is key. This discovery phase is a great time to discuss, debate, investigate and identify, so we're fully informed with all the research data to hand. The outcome of discovery is a creative brief that defines what success looks like, so we can craft a solution that is relevant and delivers.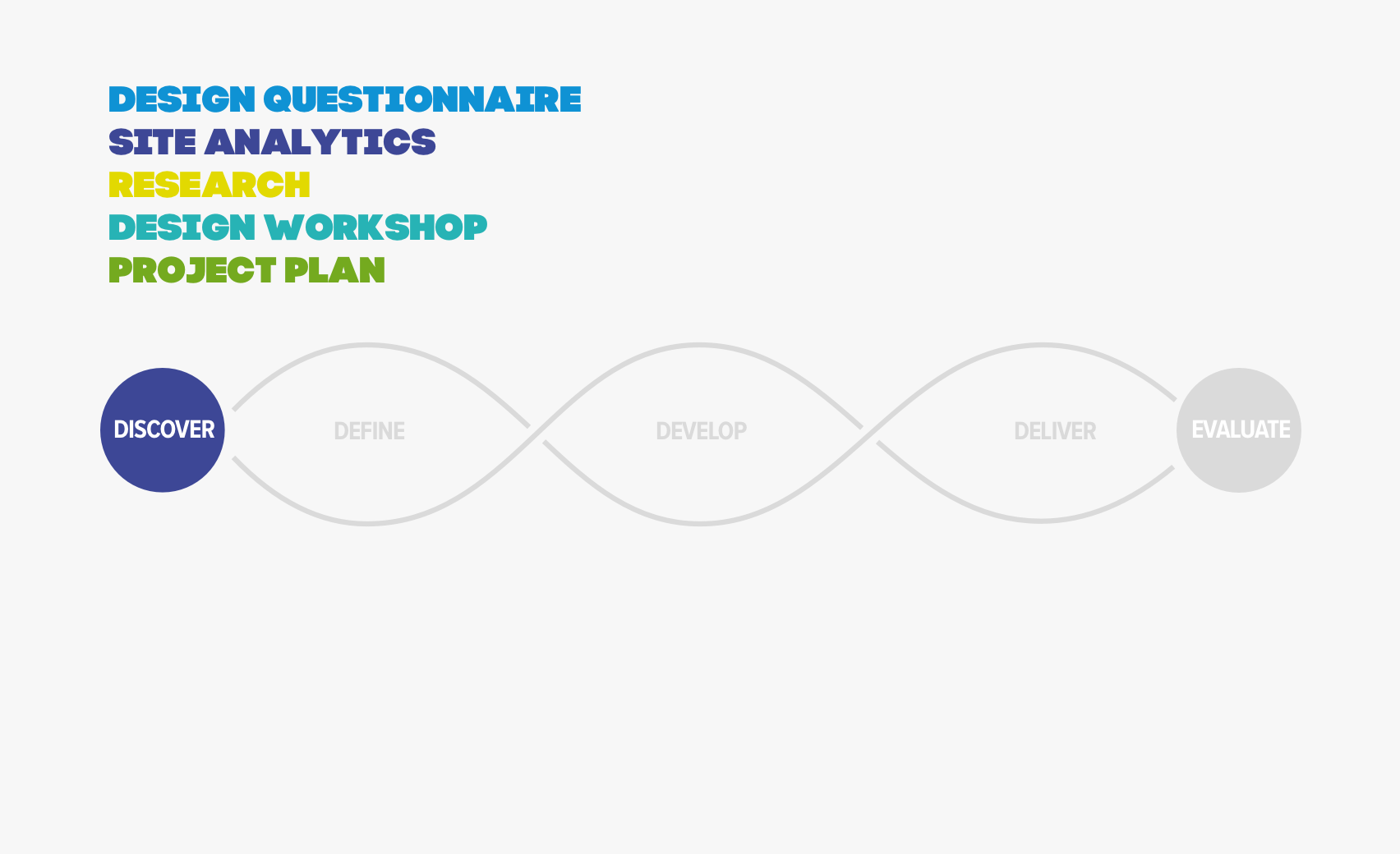 Define
Once we know where you currently are, understand your vision and strategy and we have a good feeling for where you need to be, we compliment our discovery phase with our in-depth knowledge and expertise, leveraged from many years of successfully delivering similar projects. Our design team take these learnings and combine them with your unique challenges to create specifications, wireframes and concepts that are based on a deep understanding of human behaviour and your specific user journeys.
We consider your brand identity; its voice and personality to ensure our solution is aligned to your greater brand vision and behaves in the right way. We work to iteratively refine the creative concepts before developing them into prototypes that allow you and your users to get a feel for how your site will behave.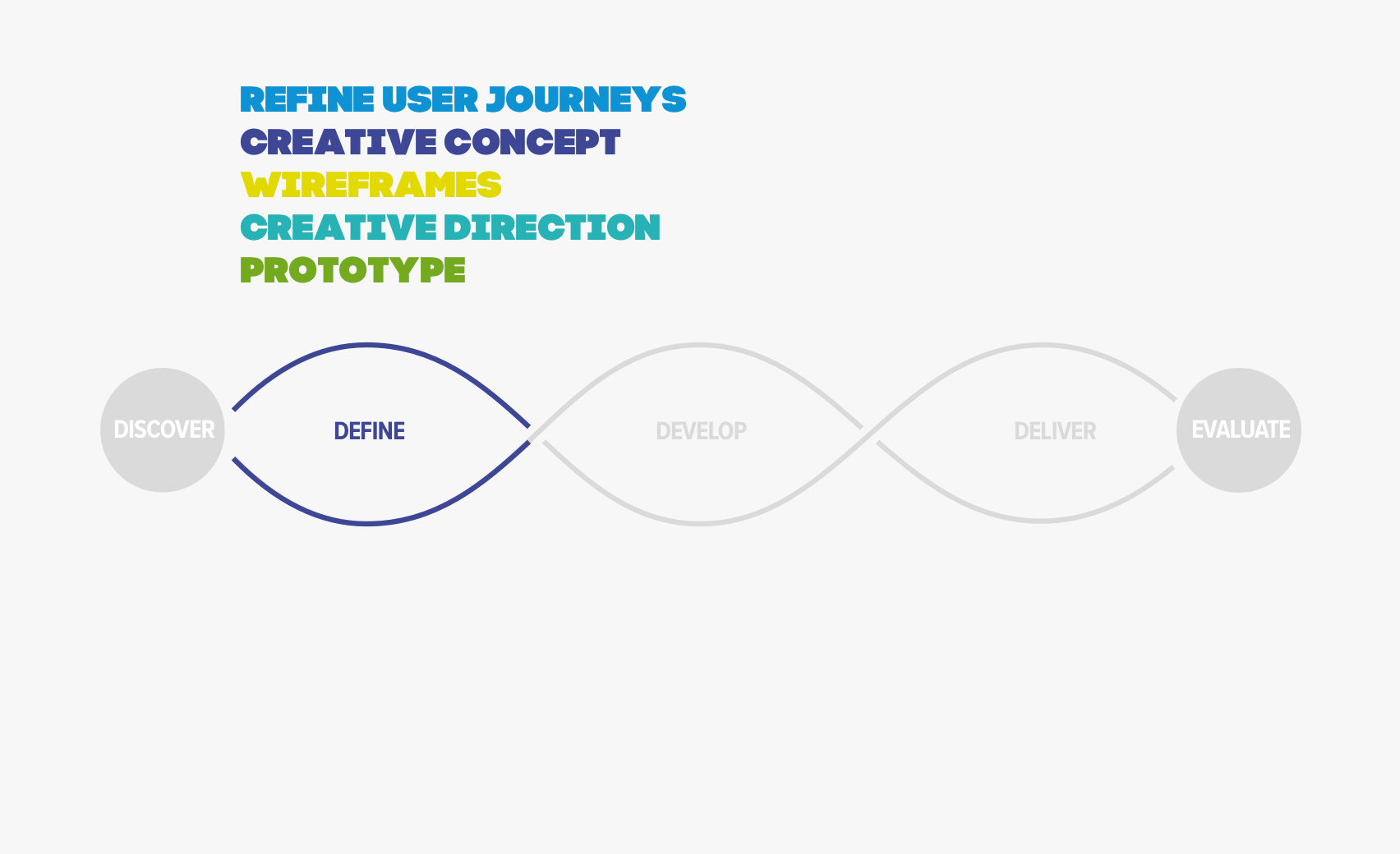 Develop
Our teams work as one unit, in a creative and collaborative environment. The front and back end development teams are always consulted and involved in the design development phase so that we can harness their expertise to make the proposed solution as robust and fully realised as possible.
We rigorously test and refine the design at every stage to ensure it is developed to a strict standard that meets both our accessibility and usability standards. The site needs to function correctly as well as looking exceptional, and our test team are critical to the success of this. The UX (User Experience) and engineering teams mould with testing and front-end development to input throughout the project's timeline to keep the solution aligned to the agreed vision, even if that needs to change along the journey. At every step of the project, your dedicated project manager will share progress and engage you in the journey so you are actively involved in the process.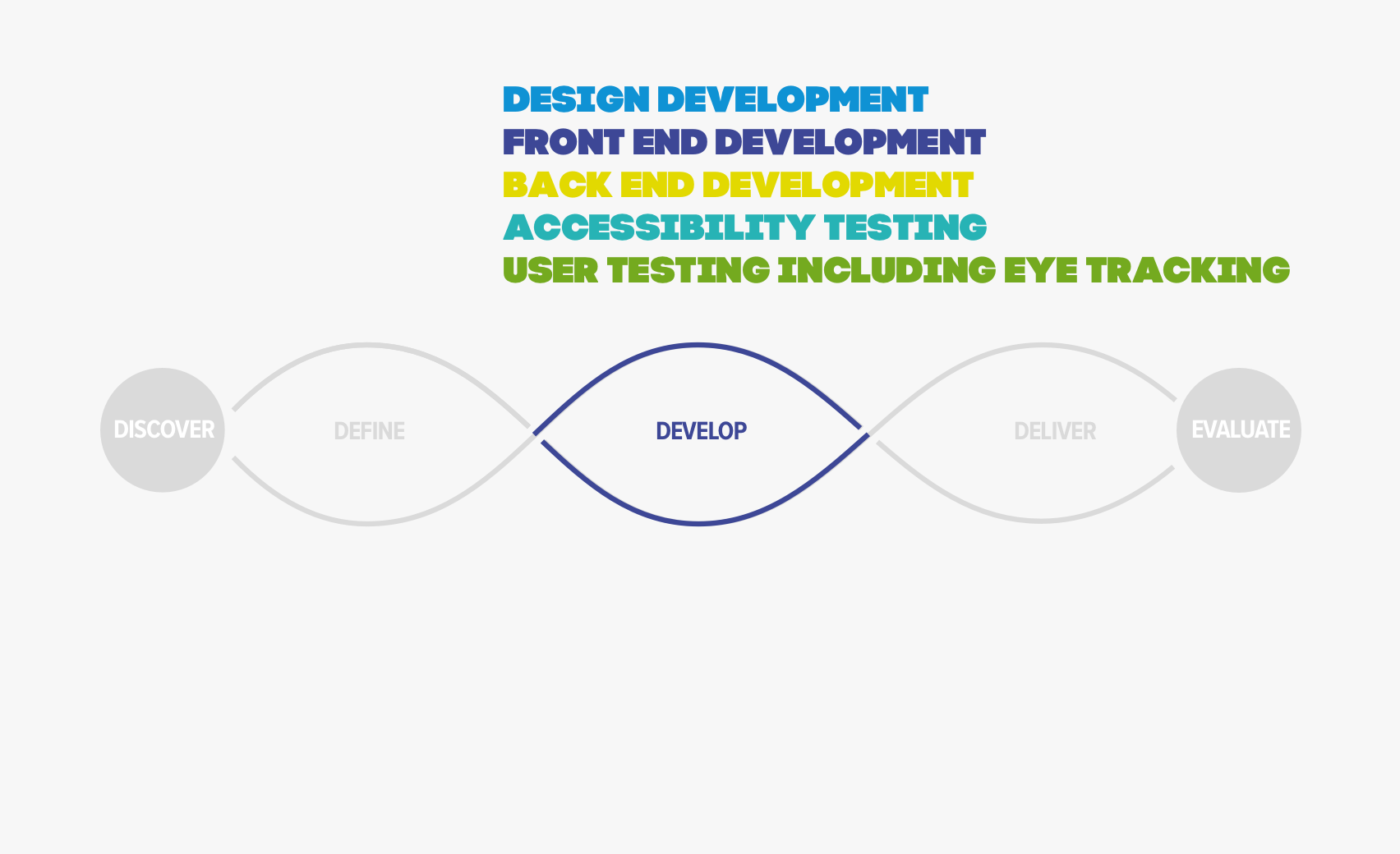 Deliver
When the design has been built, we conduct the final checks, security scans and deploy any final amends and fixes. Once all of the parts are in place, we go through a final test with you to ensure everything is tested thoroughly as whole.
When all parties are satisfied that the solution has passed the acceptance levels we release it for final approval and not before. This means we will be frank and honest with you, we don't want anything to go live without meeting certain standards. As such, we will raise any issues that we find, even if not in our remit or control.
We are committed to meeting the high standards we set ourselves and will ensure the site not only looks great, but delivers a seamless user experience.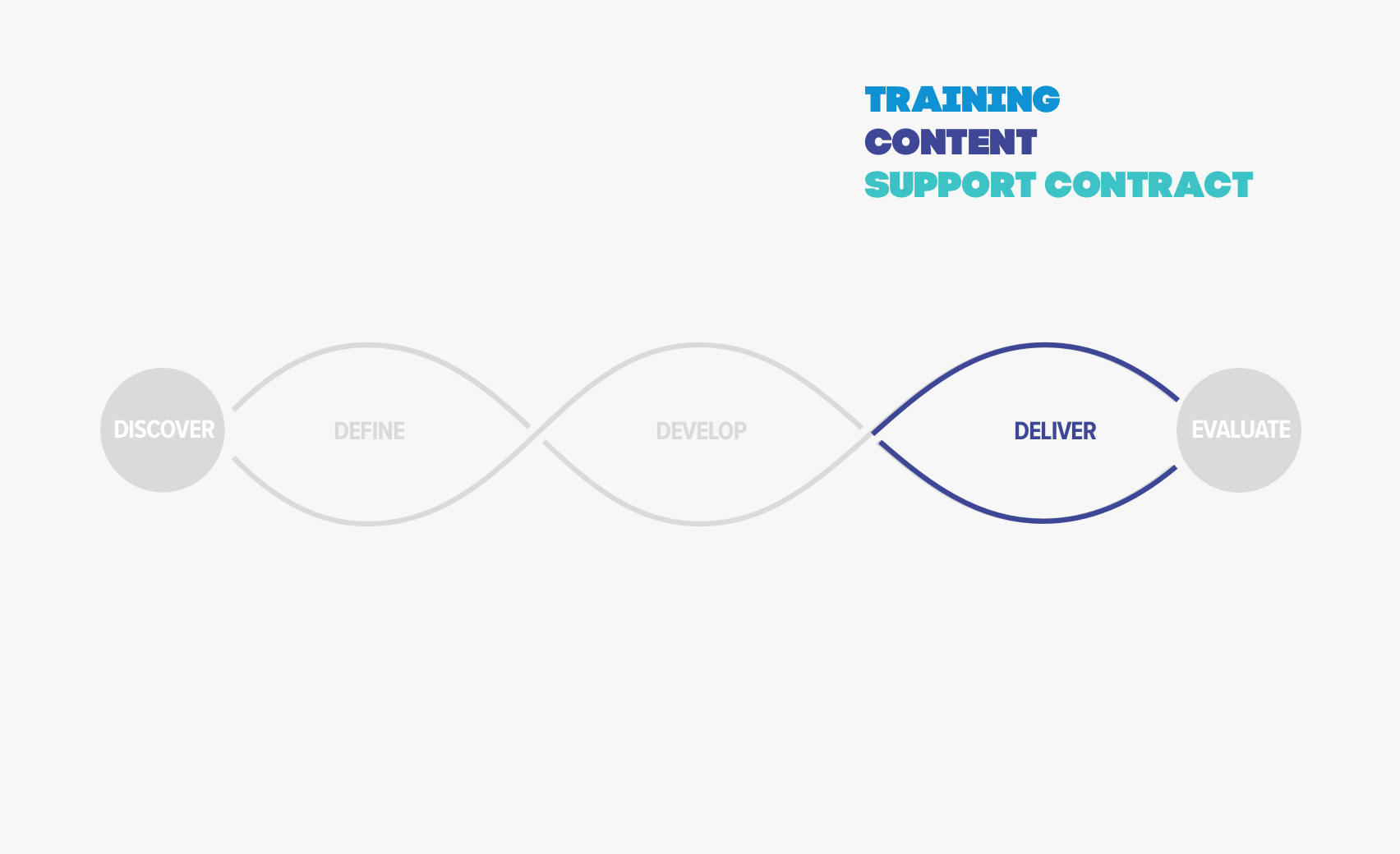 Evaluate
Once your website has gone live, it's just the beginning of its journey. This is where the fun begins and we don't like to walk away, leaving you to manage it alone.
We want to surpass expectations and hope to do this by not only delivering the basics (on time, on budget and to our standards), but by delivering solutions that transform and bring about measurable change. Post go-live, the output needs to be monitored and reviewed, to ensure strong performance. Over time, and as the new design settles in, we may need to adjust aspects of the site as user behaviour changes. Incoming data will inform decisions and influence options. We will be there for you when you most need it with support, advice and proactive recommendations to improve the user experience further.