A 69% increase in digital service uptake
Broxbourne Borough Council - A Case Study
Broxbourne Borough Council commissioned Sopra Steria to help it achieve the fastest ever full Jadu product suite rollout and increased digital self-service by a third.
With the help of Sopra Steria, Broxbourne Borough Council redesigned its services to put customer-centricity at the heart of everything it does.
The transformation saw the launch of a new, accessible broxbourne.gov.uk on Jadu CMS and eforms, and the roll-out of 126 new end-to-end digital services on Jadu's simple to use low-code customer experience management platform, Jadu CXM.
Stats and facts
A third more customers self-serving

117% increase in over-65s using online services

69% increase in digital service uptake

From 284 to 28 place in the Accessibility Index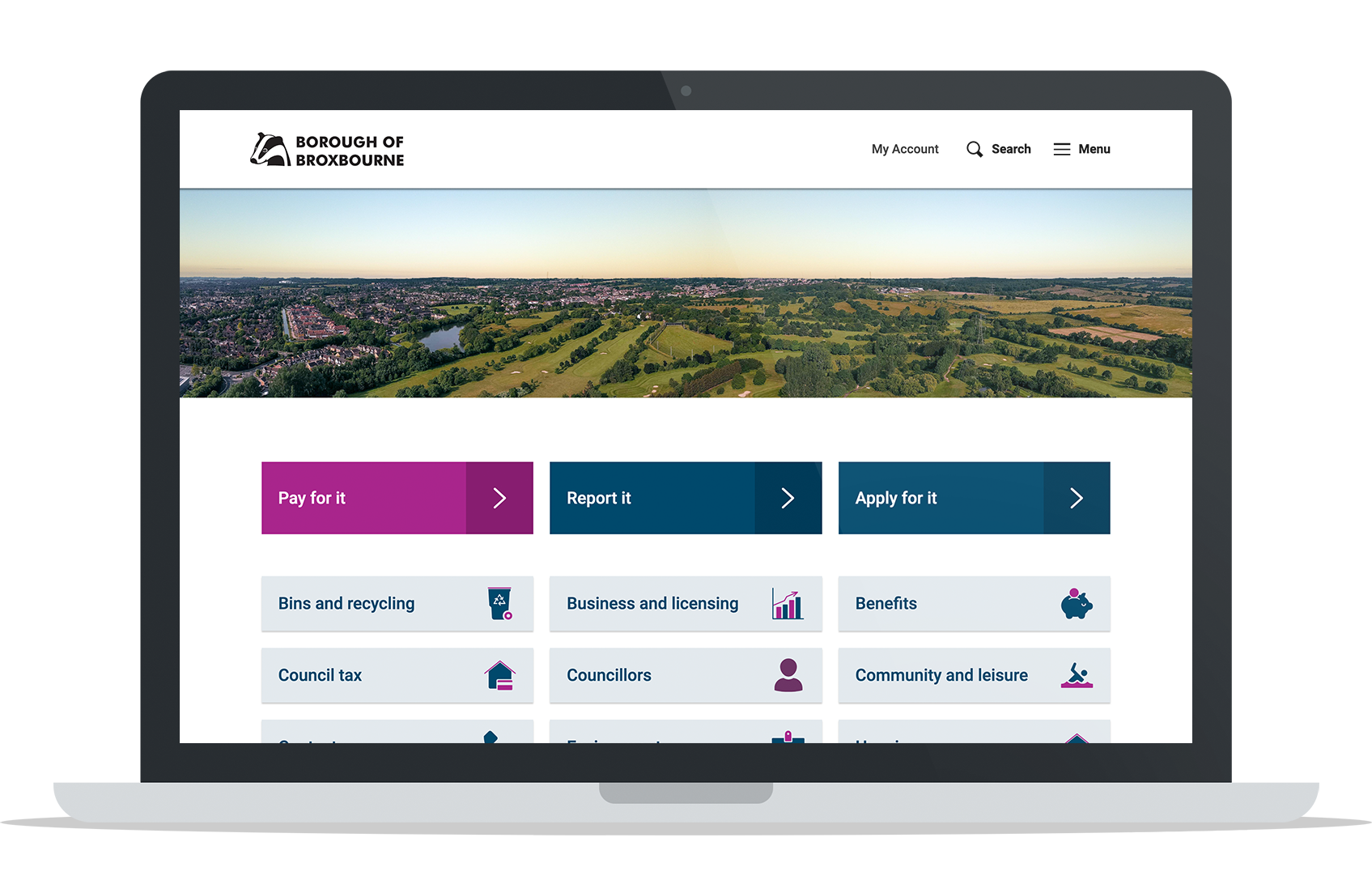 Client

:

Broxbourne Borough Council

Services

Products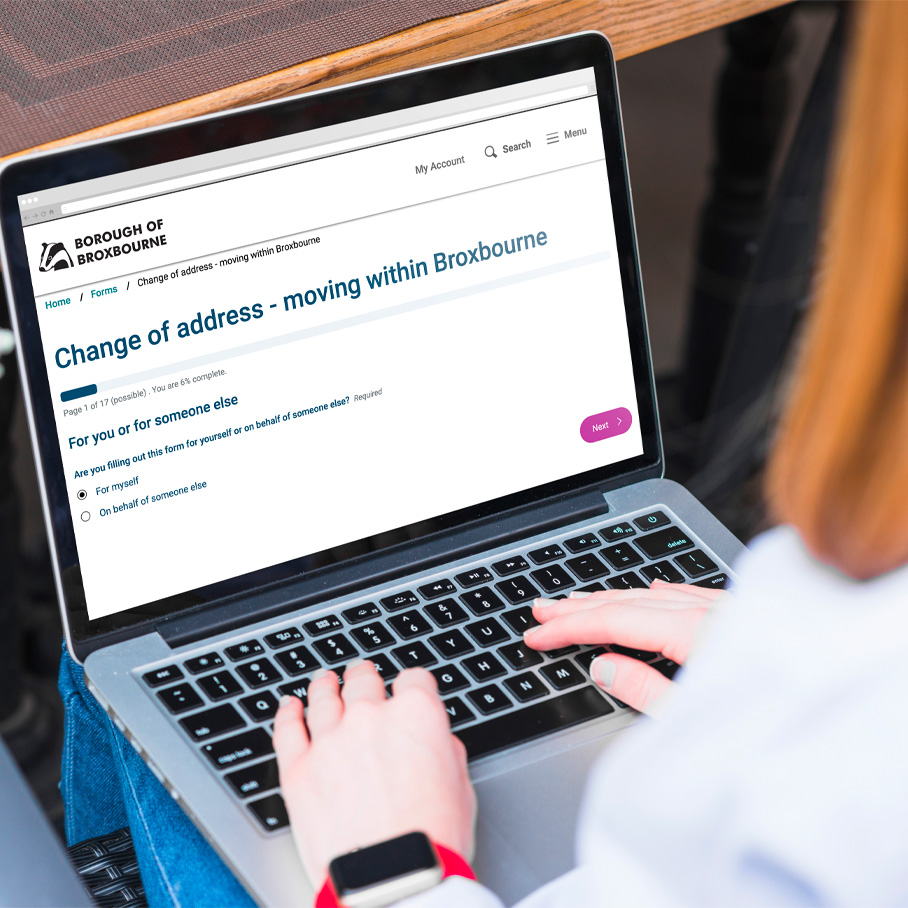 The Challenge
Broxbourne Borough Council, situated just North of London, wanted to provide a 24/7 service for its 100,000 residents.
It wanted to provide the best possible experience and to ensure customers are kept updated with progress of their cases every step of the way.
This required joined up, professional services across both traditional and digital channels. Accessibility was absolutely core to the Council's digital transformation; newly designed services needed to be accessible no matter the customer's digital literacy or capability, and the Council needed to meet Web Content Accessibility Guidelines (WCAG) 2.1 standards.
The Solution
With the help of Sopra Steria, Broxbourne Borough Council defined its vision and assembled the 'One Broxbourne' team, to drive the transformation.
The team began by evaluating all the transactions from a customer's point of view, and prioritised redesign and roll-out based on both the volume of usage and the degree of potential improvement.
Jadu CXM (Customer Experience Management) was chosen as the platform for the new digital services. Jadu CXM gives customers the ability to effectively self-serve; enabling users to raise cases, access digital services and remain fully informed at every stage, avoiding confusion, and negating the need to chase for updates.
It also leverages existing investments through extensive out of the box, low-code and no-code integration capabilities, enabling fully automated and efficient service delivery.
Becky Davis, senior consultant at Sopra Steria said: "We started by taking the top six journeys. We were particularly interested in those painful for the customer. We brought together the different departments within the Council and workshopped the challenges from the customer's perspectives."
Sandra Beck, Director of Finance at Broxbourne said: "Analysing the processes like this, and putting ourselves in the customers' shoes, drove the creation of a customer focused culture throughout the organisation."
"We found that 99 times out of 100, the frustrating parts of the process for customers were also frustrating for staff and actually quite labour-intensive. Ironically, by focusing on customer centricity, we also improved the experience for our staff too."
An ambitious delivery date was set to maintain early momentum.
In just 15 weeks, the Council went live with 32 redesigned online journeys (the fastest ever implementation of the full Jadu platform) and a new purpose-built reception area, which incorporates the Council's contact centre. The online services, back-office systems and contact centre went live at the same time to ensure a consistent customer experience across channels.
The new, simplified processes on broxbourne.gov.uk, provides customers with much more information upfront and new and improved user journeys make it easy for them to interact and transact with the Council 24/7.
Watch a CXM overview
Momentum is a key attribute for a successful transformation. We want to create the kind of self-sustaining program that is just flying, and everybody wants to be involved with.

Becky Davis, senior consultant at Sopra Steria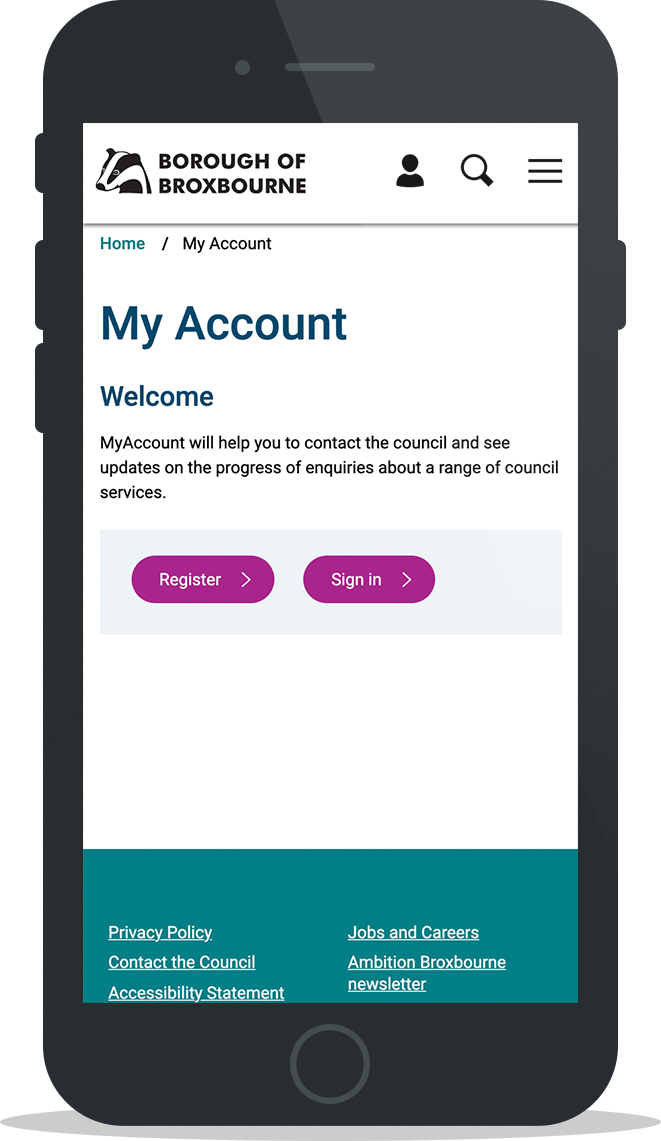 The Results
The new website contains relevant and up-to-date information, and digital services are easily accessible via 'MyAccount'.
MyAccount functionality means customers can create and log into their own account and see all their open (and closed) cases, along with the statuses. Customer service staff are aligned and are now able to answer most customer enquiries.
The new website meets Web Content Accessibility Guidelines (WCAG) 2.1 standards, and the Council has skyrocketed from 284 to 28 in the Accessibility Index.
The low-code power of Jadu, with its easy 'out of the box' integrations with back-office systems, makes for a joined-up, easy to use, centralised front-end experience for citizens. Integrations at Broxbourne currently include Capita payments, Office 365 bookings, MyAccount, Gov.notify and Whitespace waste management.
Integration Spotlight: Whitespace

Whitespace waste management software is integrated with Jadu eforms and Jadu CXM to provide a fully automated process.
This means that if a customer needs to register a missed bin collection for example, they can raise the case via an online form, and the refuse collection team is notified via in-cab technology. If the reason is that the customer's bin was too full, customers are given instant feedback. If collection was missed by mistake, the crew can acknowledge and assign to a worksheet, again notifying the customer.
The integration puts customers in direct contact with service areas, avoiding the need to re-key information, which is then routed within the Council. The result is a much better, and more efficient, automated experience.
The first redesigned journeys to go live included green waste subscriptions and renewals, housing first contact, missed bins and appealing car parking charges. They were quickly followed by Freedom for Information (FOI) requests, reporting fly-tipping and car parking permits.
Using Jadu CXM, the Council now has a single view of the organisation's technology landscape. With one source of data, the Council is better able to understand performance, and focus its efforts in areas that need attention. But most importantly, customers now have a much better experience, which has led to a high increase in digital uptake!
The bottom line
● A third more customers are now self-serving
● There has been a 117% increase in over-65s using its online services
● 69% increase in digital service uptake
● From 284 to 28 place in the Accessibility Index