Jadu Spotlight
Save time with smarter and dynamic content management - Enhance website consistency, personalisation and accessibility with the Jadu Spotlight Module.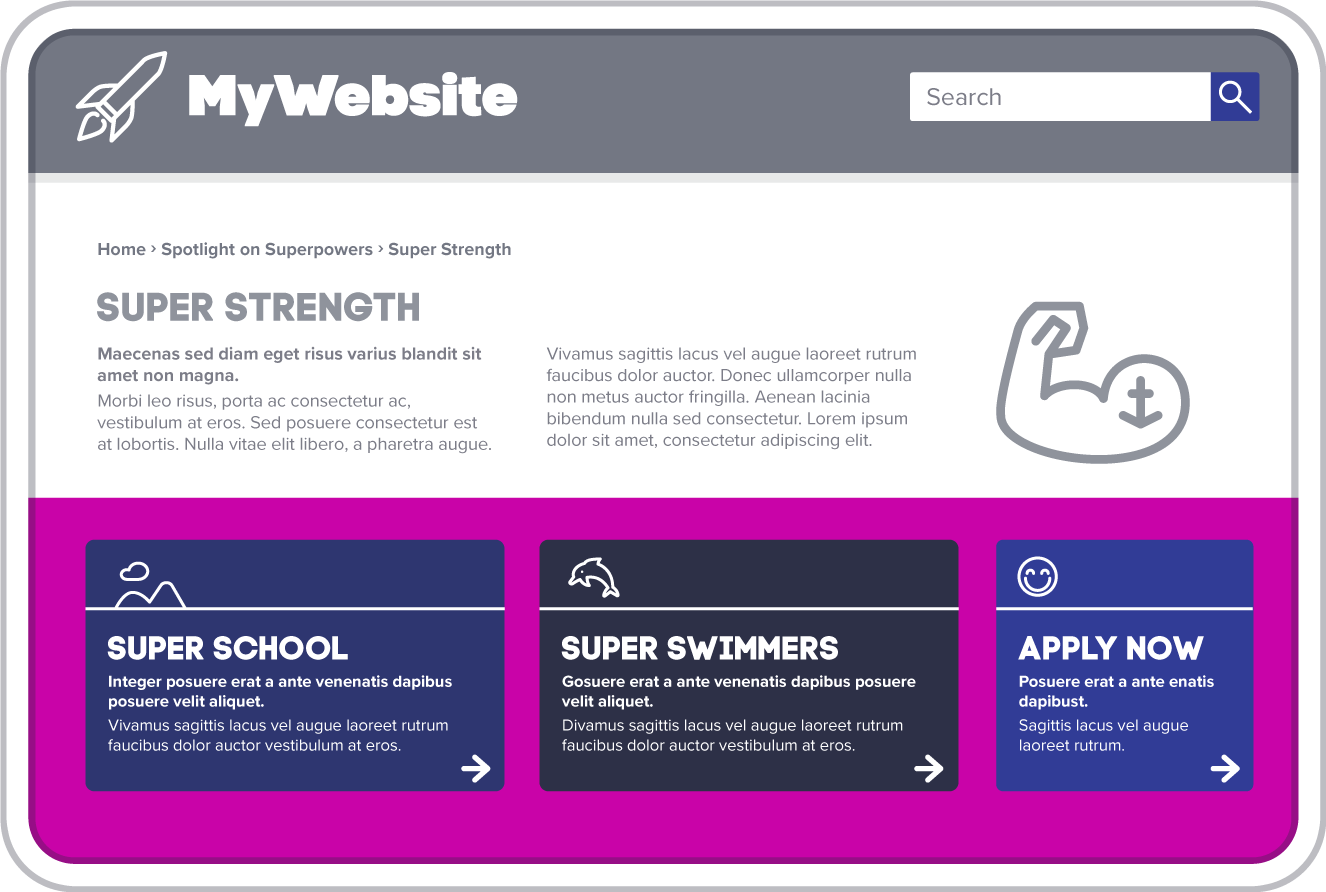 Save time
Avoid manually updating the same content across multiple pages. The Spotlight module automatically updates all instances, making changes to the content on any Homepages the module features on.
Stay consistent
Ensure key information, such as signposts, CTAS and important content, remains consistent throughout your website, delivering a cohesive user experience with unified messaging.
Reduce Workload
The user-friendly interface and powerful content management features, enable content authors and webmasters to manage content more efficiently, reducing administrative content tasks and updates.
Flexible styles
Customise the appearance of Spotlight using Jadu Homepages widget styles. Add additional styling and visual enhancements to match your website's design and branding.

Spotlight Articles
Create and manage smaller items of content or call to action's to include within your Homepages.
Spotlight Rows
Group and organise Articles into rows. Map a Spotlight Row into a Homepage using the Spotlight Homepage Widget, and maintain a structured approach to content management.
Manage Spotlight Articles and Rows effortlessly from the Jadu Control Center. Update the content of any Article and the changes will appear on all instances of the widget on any Homepages that it is mapped to.
With streamlined content updates, this module helps to keep your messaging consistent, and your website accessible and more personalised. Give your team the flexible tools they need to deliver a better user experience.
Jadu Spotlight has resulted in Rochdale Borough Council being able to better manage the thousands of web pages across the site by reducing waste and delivering more efficient services. Our content team loves that it's bespoke, co-created and better meets our needs.

Rahna Riley, Digital Services Lead, Rochdale Borough Council
Learn how Rochdale Borough Council use Spotlight!
Download the Rochdale Borough Council case study to learn how they use the Spotlight feature to make it easier for their team to update content across the council website.