Rochdale Borough Council
Driving award-winning, accessible, digital services into the council and community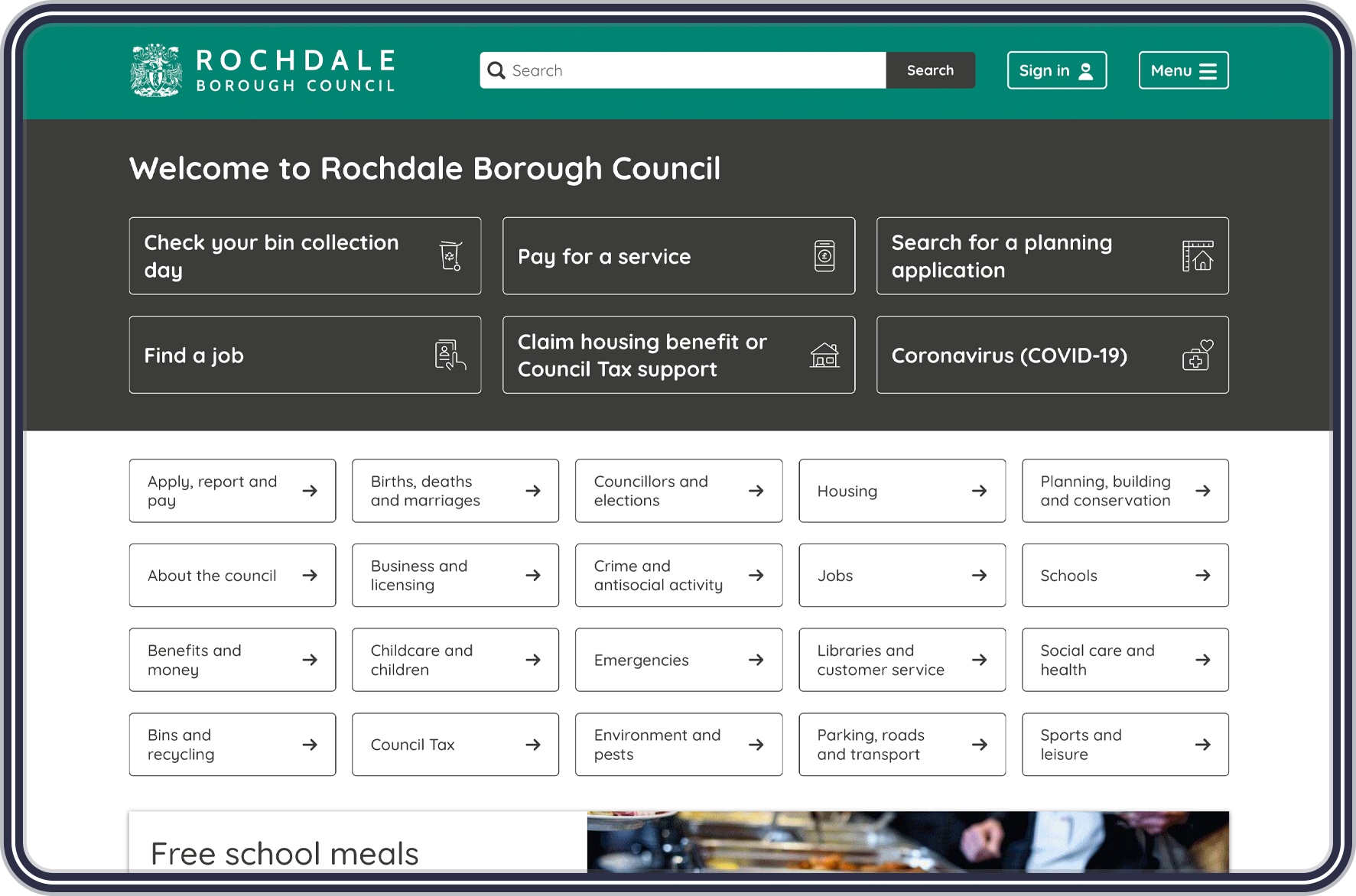 Focused on making a digitally inclusive community
As part of Rochdale Borough Council's ambitious Customer Transformation Programme to improve citizens' access to digital services, they were determined to enable as many of their citizens' as possible to be able to access important, and sometimes vital services and information, online.
They were on a mission to ensure their website was accessible, responsive, and usable for their whole community – so no one is left behind.
Digital inclusion was not a negotiation and with the digital team striving for accessibility, launching a website that wasn't accessible simply wasn't an option.
Client

:

Rochdale Borough Council

Services

Products

Awards

First place - Sitemorse Local Government INDEX
Plain English Award
Gemma was a fantastic Project Manager, communicating with us throughout the project to ensure that our project kept scope and was delivered on time.

Rahna Riley, Digital Services Lead, Rochdale Borough Council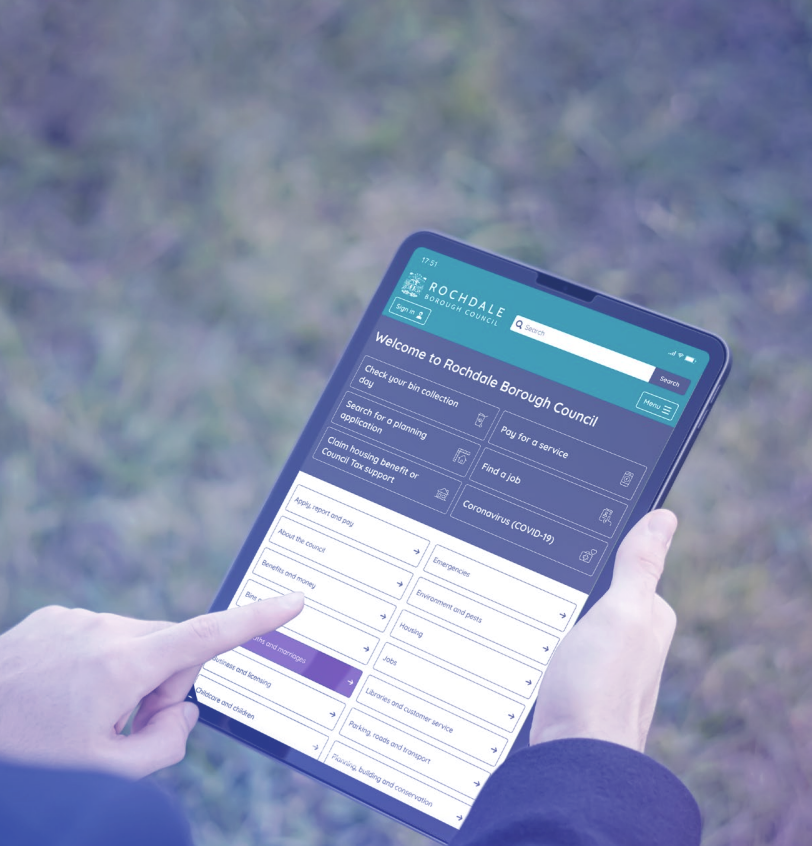 The Challenge
To provide an accessible, centralised and seamless experience, Rochdale Borough Council had a big project in front of them.
With the need to move their existing website off of Sharepoint to rebuild and redesign using not only accessible, responsive design, but usable and effective content using plain English to reach as many of its citizens as possible.
Rochdale Borough Council's main aims were to:
Shift to the website as the main communication channel, reducing costs.

Build an accessible and user-friendly website with plain language.

Develop a customer-oriented design and platform for personalised services.

Enable self-service for citizens, freeing up resources for critical services.

Ensure website security, speed optimisation, and back-office system connectivity.
The Solution
The council's strategy was to focus on the user. They worked backwards from user needs to establish what citizens needed from digital services from the council.
Digital inclusion was at the forefront of Rochdale's programme and they needed to build something iteratively that would meet and exceed accessibility requirements, but also create a platform for much more advanced, end-to-end digital services to be deployed that were easy for citizens and businesses to use.
Rochdale, using Jadu Central (Jadu CMS and Forms solution) and working with the Jadu design team, created a bespoke, accessible experience that went beyond 'fit for purpose', to deliver an excellent, accessible, customer experience so that citizens chose the website as it's contact channel of choice.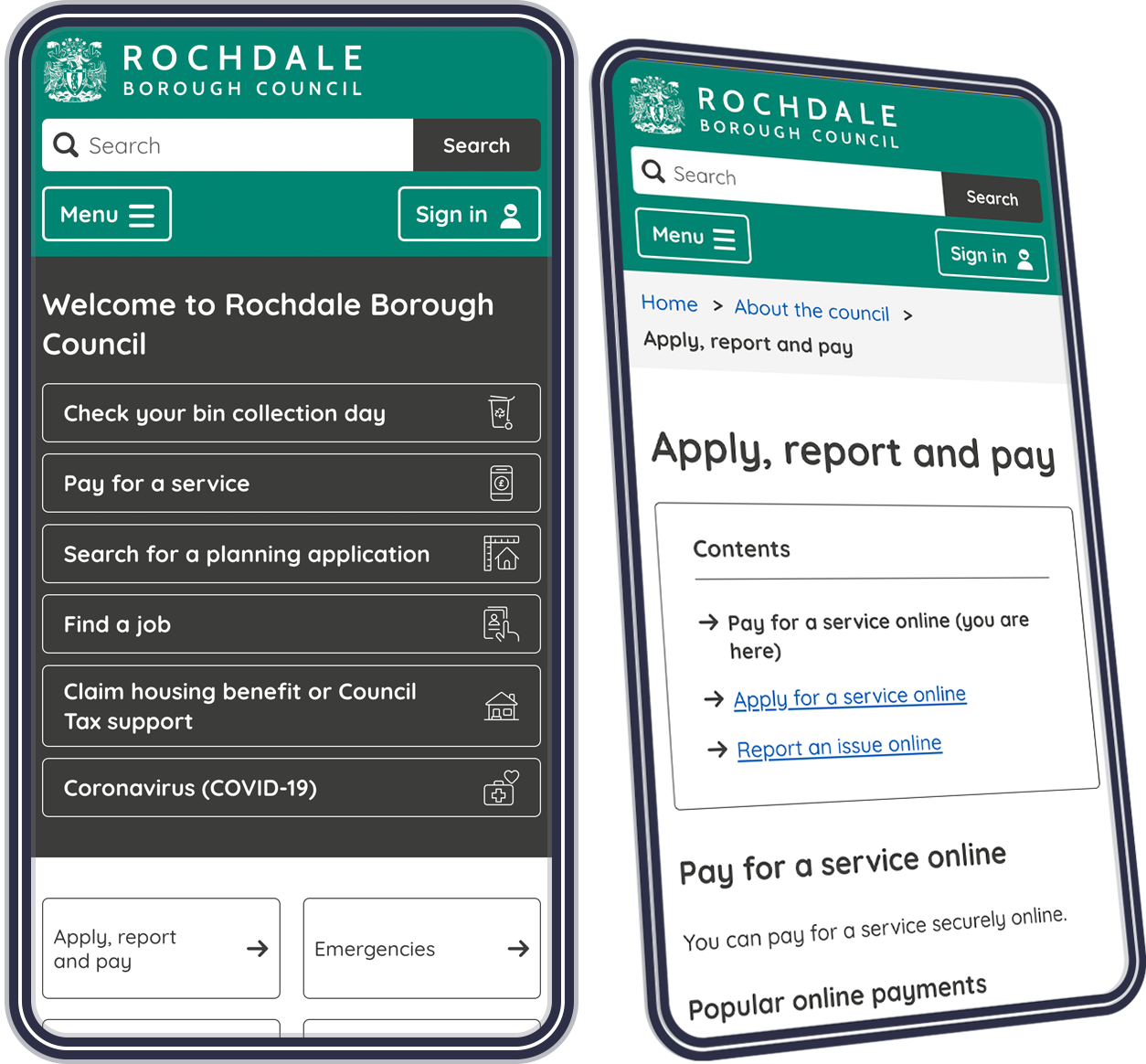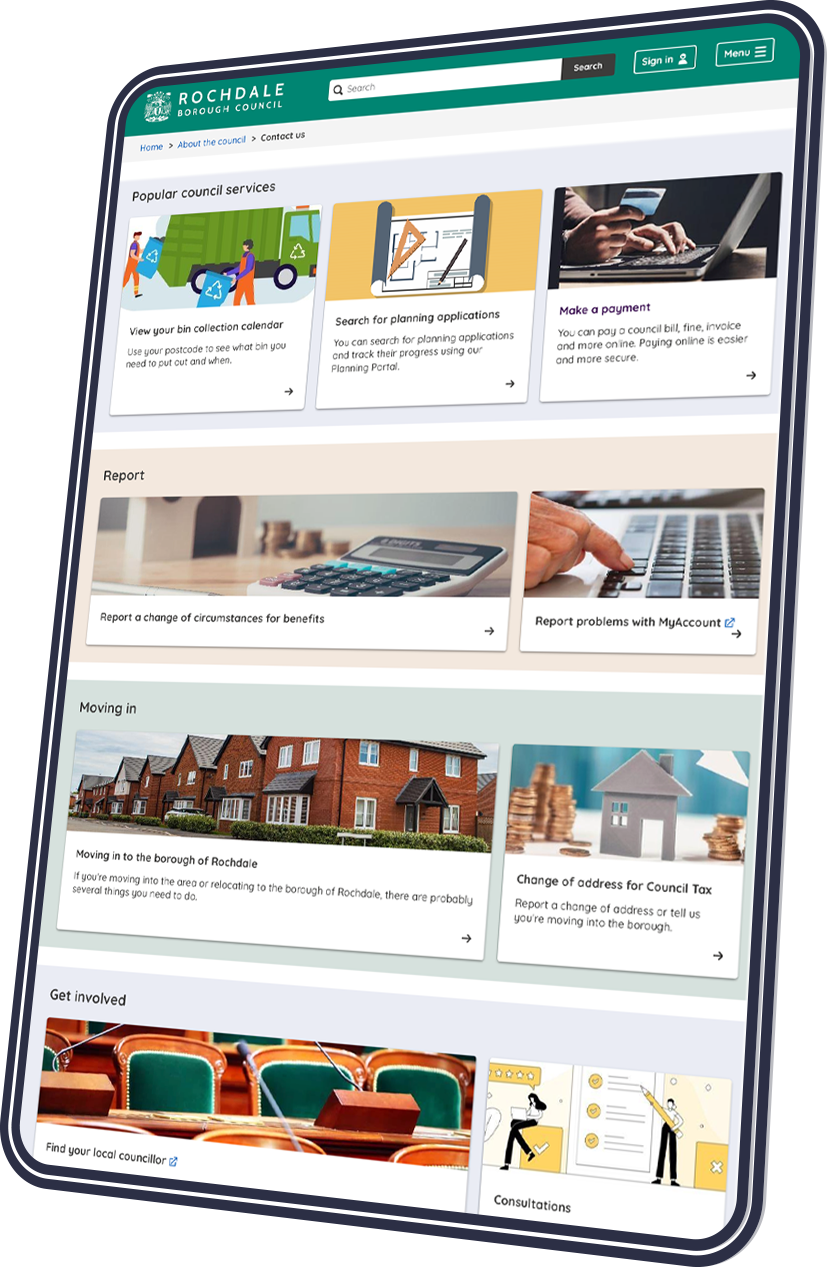 The Results
Rochdale Borough Council as part of their wider Transformation Agenda launched an accessible website to enable digital inclusion within their local community, (during the Global pandemic). The website is WCAG 2.1 AA accredited, delivering an accessible and inclusive experience to citizens.
The results in numbers:
Council's busiest access channel with 6M+ page views

Increase in online payments with £7M+ online payments submissions

Increase in other service transactions with 35K+ online forms submitted - a 21% increase

Better serving citizens online with 7500 pages updated
Accessibility wins:
WCAG 2.1 AA accredited, delivering an accessible and inclusive experience to citizens

Achieved the Internet Crystal Mark for plain English within 6 weeks of going live

First place in the country in the Sitemorse Local Government INDEX within 13 weeks of going live
Download the full case study
Take an in-depth look at Rochdale's digital transformation journey and the benefits delivered to the community.