Jadu CXM - The Low Code Customer Experience and Case Management Platform
Connecting people, data and solutions now and into the future.
Jadu CXM (Customer Experience Management) is the real-time case management platform used to deliver outstanding digital services across the globe.
The platform is used to improve efficiencies and reduce costs by enabling customers to effectively self-serve through digitised services that put them in control.
Jadu CXM gives organisations complete business oversight, and it gives service teams, vendors and customers the ultimate user experience. It's the low code platform that puts you in control.
Keep customers in the loop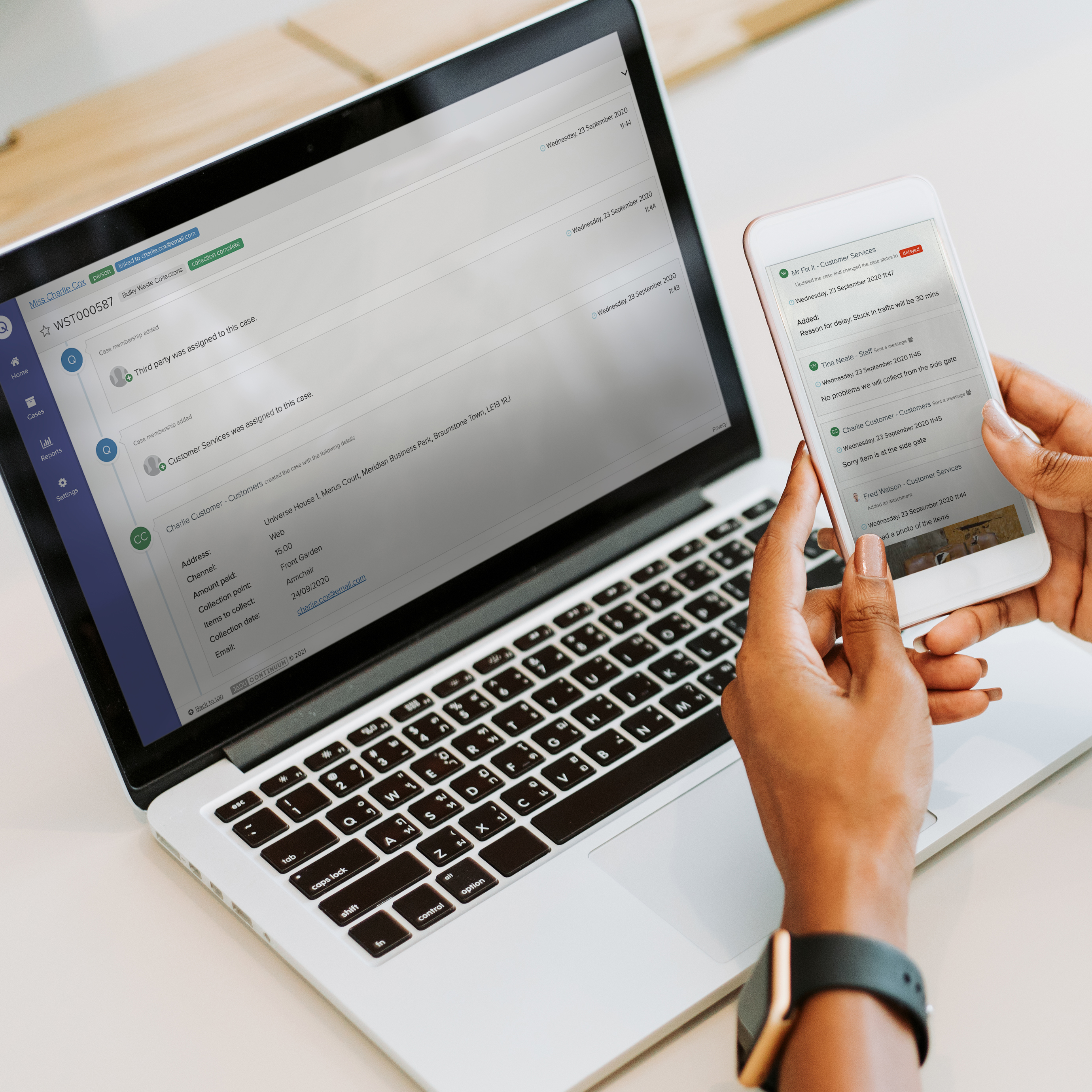 The platform provides seamless, intuitive and consistent experiences for customers and service teams.
Customers are kept fully informed at every stage of their case and service requests
A single view web portal keeps customers, staff and third-parties in the loop
Integration capabilities makes streamlining back-office systems easy
With real-time online communications, the number of inbound calls and in-person drop-ins are reduced
Jadu CXM enables customers to raise cases, access digital services and effectively self-serve, freeing up resources while providing outstanding user experiences.
Customers are kept fully informed at every stage of a case, avoiding confusion and negating the need to chase for updates.
The platform helps organisations achieve considerable channel shift by minimising avoidable contact as digital services become the preferred method of contact.
Jadu CXM gives residents direct access to their cases to ensure they're always kept up to date with their interactions with the council. Such transparency helps make digital services the preferred channel, which is important in bringing down costs and freeing up resources for unavoidable contact.

Julia Smith, Head of Customer and Community Services, East Northamptonshire Council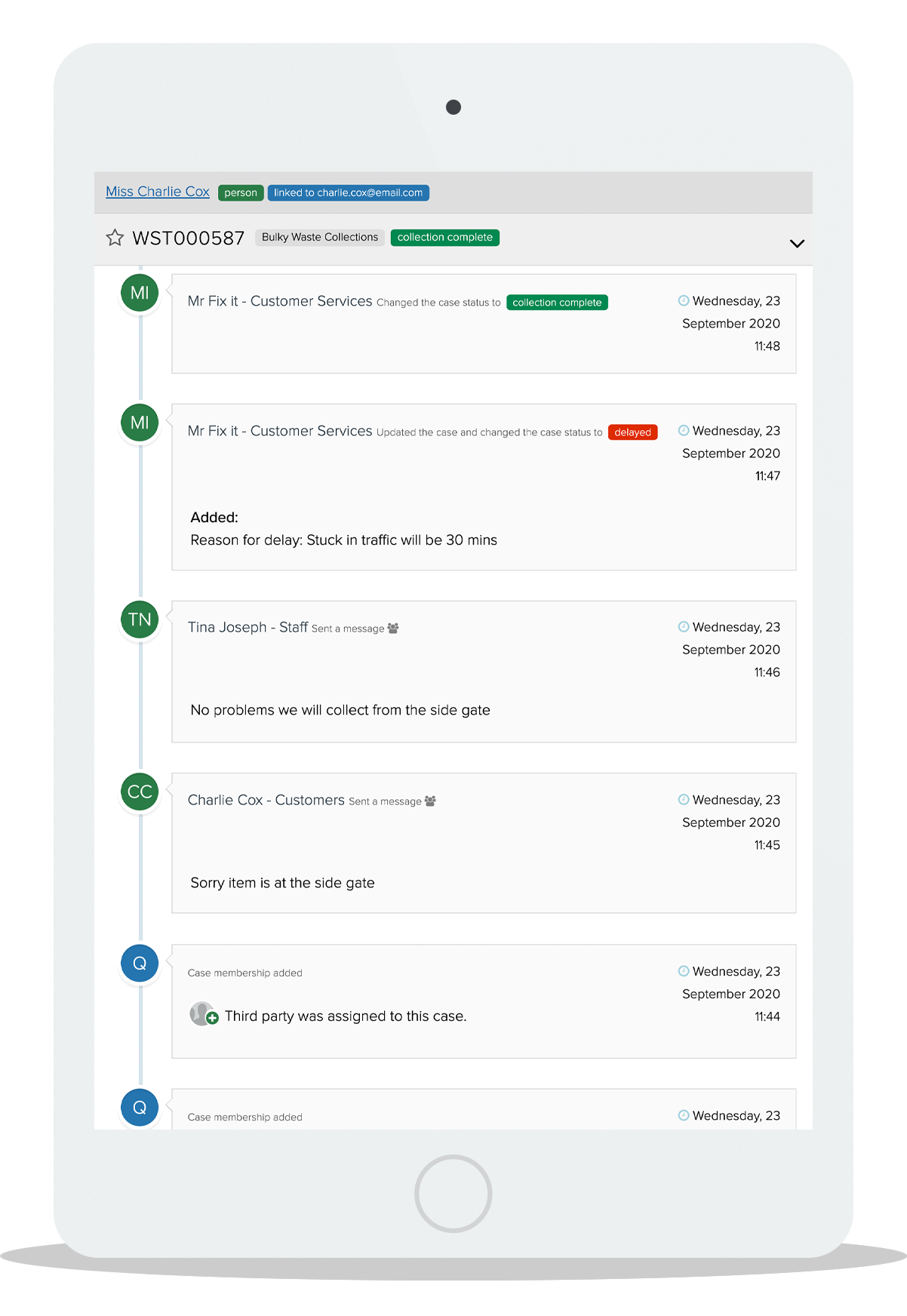 Every customer interaction has a web portal view and users can see the case timeline, send messages, add notes and attach files.
Tracking of every customer interaction, along with audit trails, enables effective performance measurement and the automation of manual processes.
Users have a single view via a web portal for customers, staff and third parties in order to review the facts and make fully informed decisions.
Service requests can be timed and alerts sent when an action does not meet Service Level Agreements (SLAs), enabling organisations to be provocative about response times.
Jadu CXM does not require extensive user training and business users can be set-up within days.
We love how simple the Jadu CXM platform is to configure. It really helps us be more agile in how we deliver services.

Sheraz Yaqub, Programme Manager, Birmingham City Council
Jadu CXM adapts and grows with its users. Case types can be rolled-out one service at a time to fit the priorities of the organisation.
Integration capabilities whether deep integration or via webhooks and Jadu's Application Programming Interfaces (APIs), there are multiple options.
Lichfield District Council achieved 82% channel shift with 4 weeks of launching its first Jadu CXM case type (Garden Waste).
MyAccount, ePayments and citizen portal features are provided through integrations with Content Management System (CMS) and eForm solutions.
Jadu CXM's API provides powerful access points for external applications to interact with Jadu CXM cases, including Amazon Lex.
Jadu users benefit from a community-driven repository of shared material where they collaborate by uploading and downloading assets for building digital services.
Rather than spending time reinventing the same services time and time again, the Jadu Library enables councils to work and innovate together.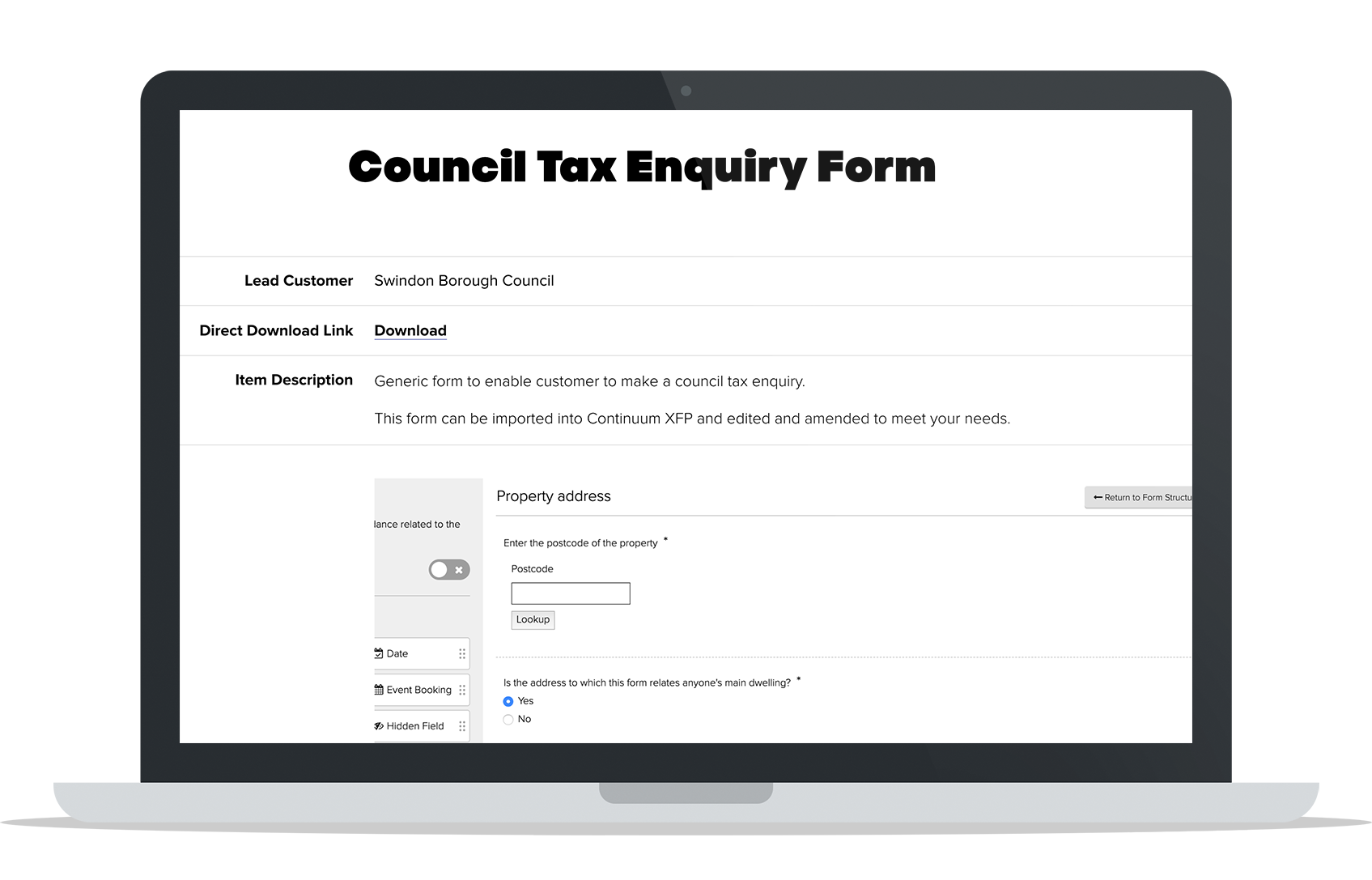 Boost productivity, increase self-service, reduce costs and improve efficiencies with Jadu CXM.