Corporate Social Responsibility
At Jadu, Corporate Social Responsibility is not just a priority, it's a passion.
Jadu is dedicated to giving back, whether that be supporting environmental initiatives, giving to local and global charities, or supporting mental health causes.
You can find some of our most recent activities below.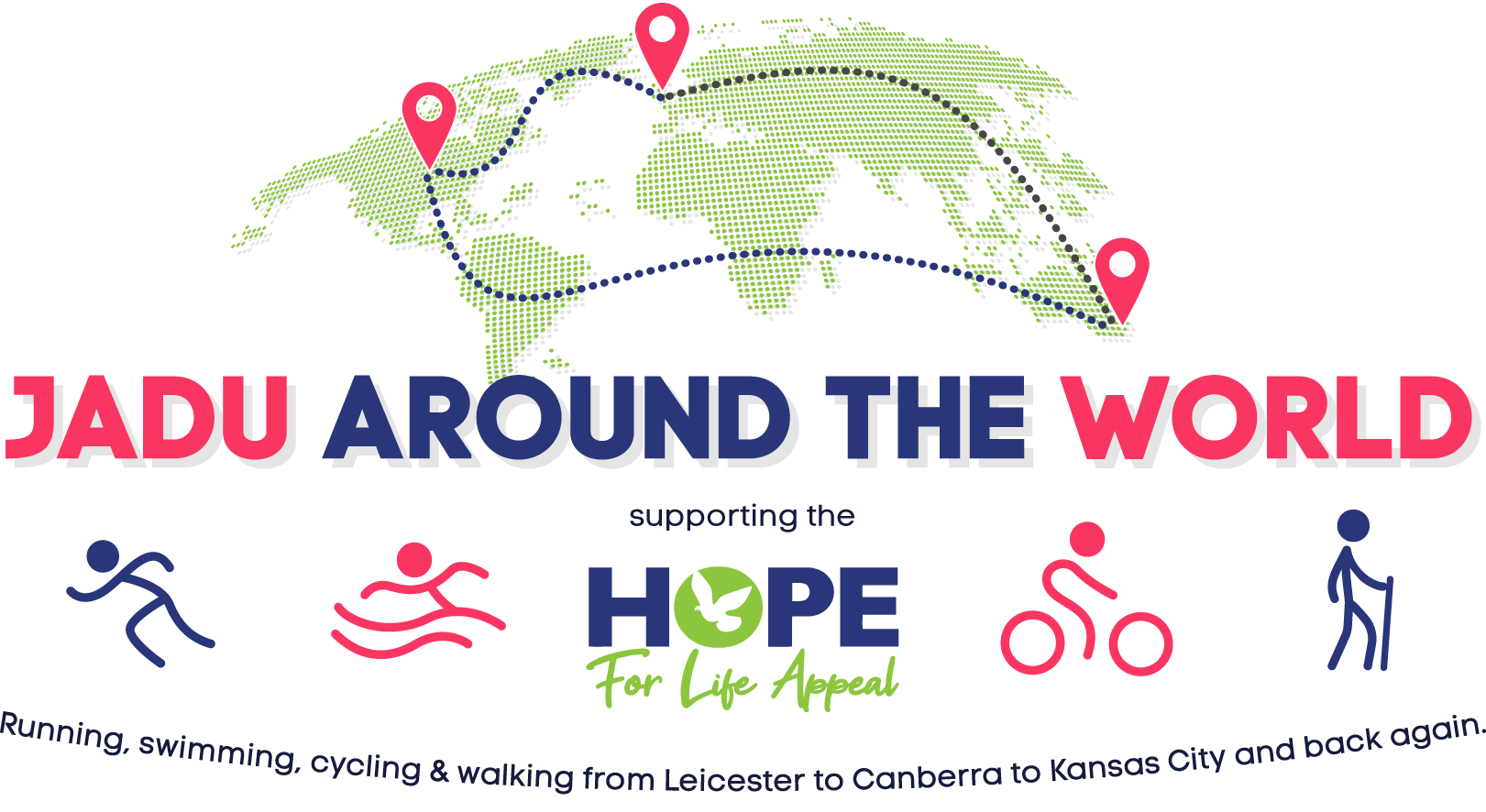 We're supporting Hope Against Cancer's, Hope For Life Appeal, a charity close to Jadu. Since 2012, Hope Against Cancer's Clinical Trials Facility based at Leicester Royal Infirmary has been offering patients access to some of the latest medicines and therapies. We want to support the charity to raise their target of £1.5 million to support world-class clinical trials of potential new cancer drugs and treatments in Leicester.
Our team is on a mission. Jadu Around the World will involve our team walking, running, swimming or cycling the distance of our offices in Leicester, UK to Kansas City, USA to Canberra, Australia and back to Leicester, totalling 23,849 miles!
We've met our fundraising target of £5,000, but we aren't stopping there!
To donate £10, text JADU4HOPE to 70085
Jadu Academy & Giving Back
We run three to four Jadu Academies a year (our customer user groups). Every time we launch a new fundraising activity for our customers, team and partners to take part in and donate to, such as raffles or Twitter competitions.
We have raised money most recently for Ovarian Cancer Action, British Red Cross, We Love Manchester Emergency Funds and various Australian Bushfire Charities.
Mental Health & Wellbeing
The mental health and wellbeing of our team is of paramount importance to us.
We've invested in Mental Health First Aid Training for some of our team members to be on hand should someone need support. We also provide the option for our team, when needed, to receive therapy from Wellbeing Therapy Solutions. We have previously and will continue to support Mind Mental Health Charity.
Jadu Goes Green & Sustainability
In 2019, we launched Jadu Goes Green, this initiative is to encourage Jadu as a business and as a team to become more sustainable and help the environment.
This includes reminders to turn the lights off and machines, using eco-friendly products, reducing paper where possible and starting to move our marketing merchandise to more sustainable products, such as reusable straws.