Personalised experiences
Jadu MyAccount provides a safe and convenient way for end users to access their services in one place.
A personalised dashboard enables users to access key services, raise and track cases, make payments, access account information and more!
Account holders can:
Securely log in
Access services 24/7
View personalised data
Submit online requests and track their progress
Check balances and proceed to payments
Benefit from having oversight of everything in one place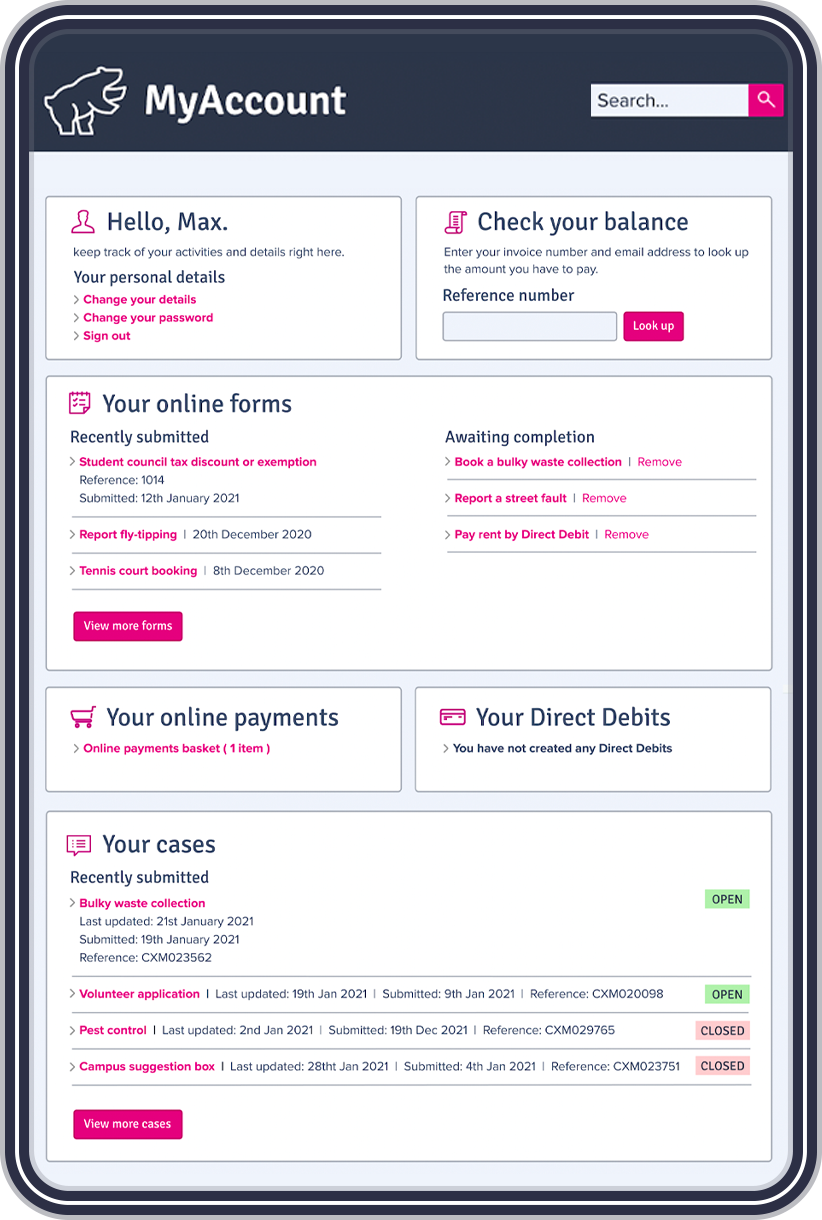 Effective self-service
Jadu MyAccount holders can access personal dashboards, which pull in data from (often separate) back office systems, to provide a single, convenient overview.
As a centralized place from which users can access the services they need, users can access online forms, account balances, payments and many other service requests. The result is more effective self-service!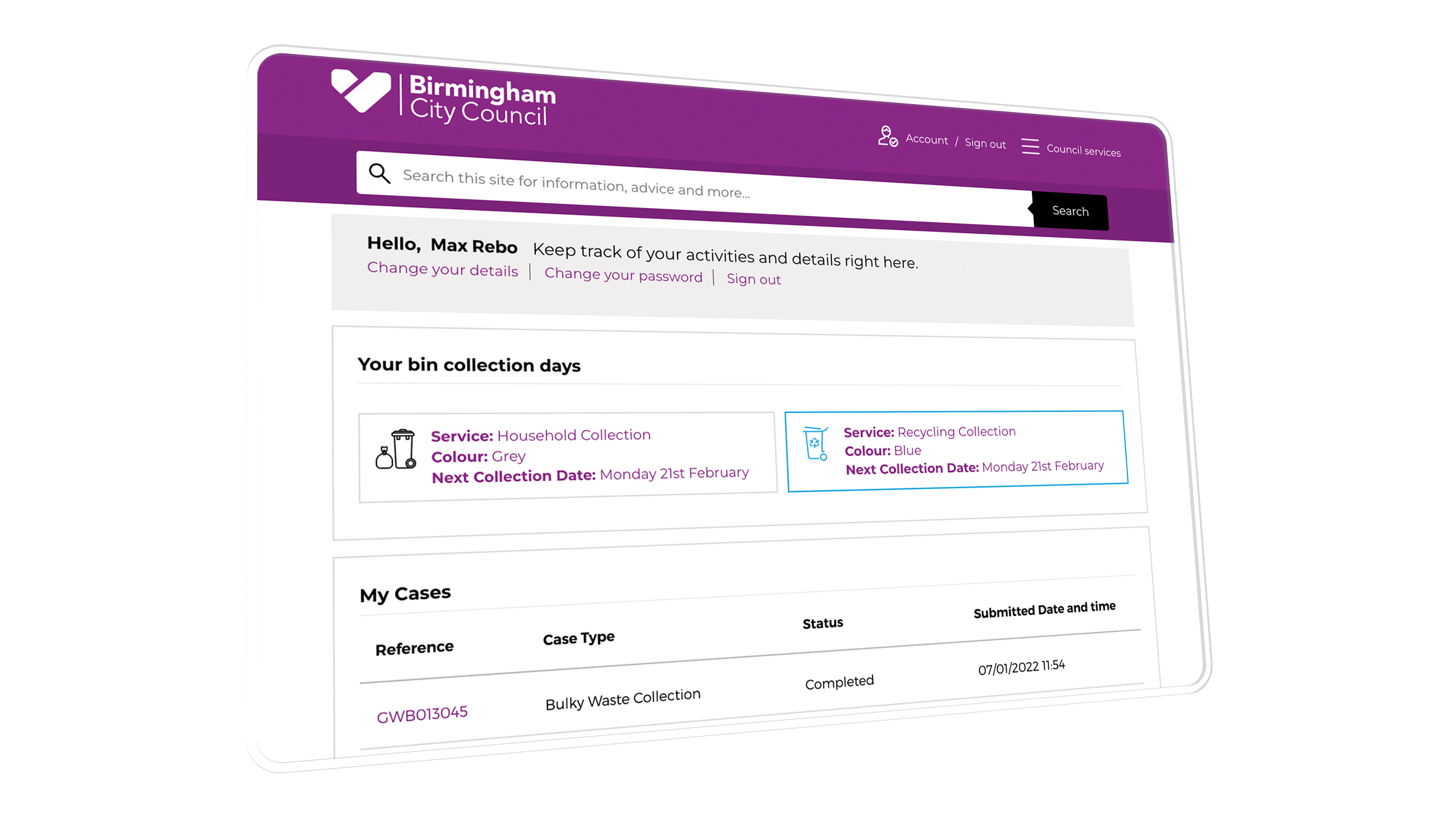 Benefits
No "radio silence" as users are kept fully informed
Unified user interactions (regardless of siloed back office systems)
Personalised and convenient experiences
Business Accounts
Business Accounts work similarly to a Jadu MyAccount but give multiple users access.
This makes it easy for individuals to transact and apply for services on behalf of organisations.
Business Account users can:
Tailor services applicable to the business e.g. registering for a skip permit and paying council tax
Manage all transactions with the business, in one place
Allow multiple users to access transactions