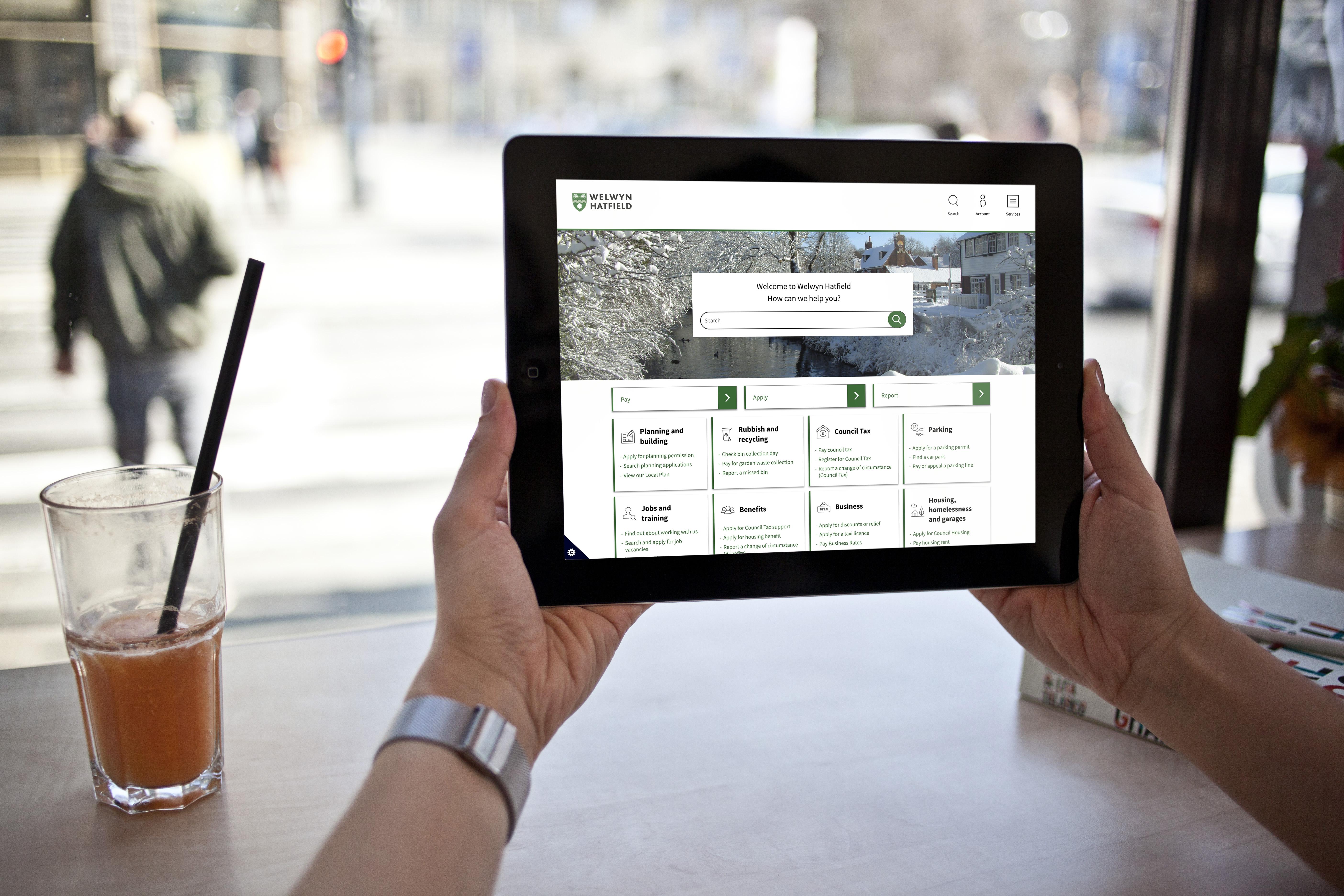 Welwyn Hatfield Borough Council has launched a new web portal that leverages a re-usable website theme and low-code platform to deliver a fully integrated digital services system for the council.
The new platform features newly digitised online forms and CRM workflows used by the councils contact centre to create cases from service requests made online and on the phone. Using the cloud-based, low-code platform from Jadu, the council has delivered the platform in-house in less than 12 months during the height of the pandemic and has now relaunched its website to be shaped around the needs of customers and its newly designed digital services.
The council's Chief Executive, Ka Ng, said:
"Our team has been able to quickly deliver this outstanding new digital service platform for our residents and businesses that underscores our Customer First commitment. Moreover, the council has prioritised accessibility and inclusion for all as well as reinforcing our vision for ​​'Thinking Digital'". "By leveraging an existing website theme, we have avoided costly 'reinventing of the wheel' and as well as the powerful digital tools within the Jadu platform, the council has quickly delivered a digital channel that makes self-service a very high quality experience for our residents."
The council faced significant challenges in delivering services rapidly at the start of the pandemic, with its existing tools requiring support from suppliers, with cost and time implications.
"When the pandemic started, delivering responsive digital services was challenging in time and resources..."
Says Richard Baker, Head of Resources at Welwyn Hatfield Borough Council.
"But once we had implemented the low code Forms and CRM tools, delivery was reduced to just hours and days, rather than weeks and months. We then turned our attention to optimising the entire website to be focused on our customers' experience."
The council has taken an agile approach with delivering services. We started off with key online forms and digital workflows which the council's team has designed and built internally and then transformed the public facing website using an established, accessible theme called 'Helia' used by other local authorities who have Jadu as their low-code platform.
"With COVID-19 accelerating delivery of digital services for all Local Authorities, we are very proud to be now focused on ensuring our teams and our customers have the tools they need to interact with the council whenever they choose." Says Ka Ng.
The council is now focusing on payments and bookings leveraging low-code tools and expects to make significant progress on delivering its 'Think Digital' strategy in the coming months.
View the new welhat.gov.uk launched just a few months after their cloud based CRM, Case Management and Forms were implemented.