Get the most from your website and digital services
Led by specialists who know their subjects inside out, our comprehensive training programs provide your teams with the understanding, training and skills needed to use all of the key components and features of Jadu products, to help deliver a better customer experience.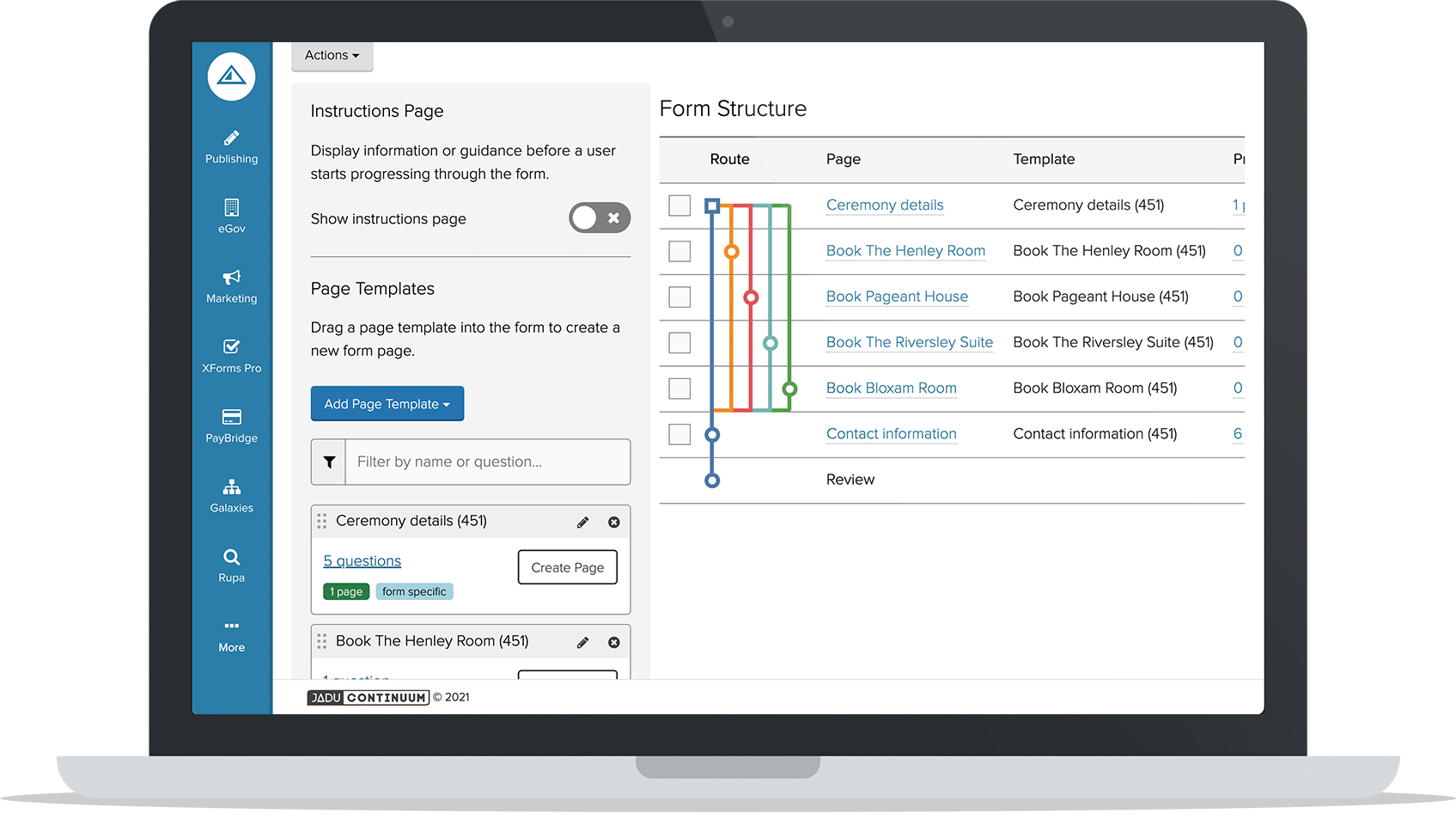 Certified online course for up to 10 attendees
This foundation level provides the basic skill required to build online forms using Jadu XFP. Topics covered include:
XFP Overview
Creating a form
Page Templates
Page Fields
Branching
Prefills
Logic (basic explanation of each type of logic)
Rules
Action Template
Received Forms
Data Retention
XFP Practitioner Training
Certified online course for up to 10 attendees
Expanding on the content covered at foundation level, this course will extend your knowledge of Jadu XFP. Topics covered include:
Administrator Privileges
Integrations Hub
Settings
Validation Routines
Additional Rules and Templates
Advanced Logic
Bookings
URL Parameter Injection
Reports
Note: This course can be bundled with Jadu CXM Practitioner Training.
XFP PayBridge Training
This course provides a complete introduction to integrating Jadu XFP PayBridge with your Payment Service Provider (PSP), and how to configure online payments. Topics covered include:
Managing PayBridge Services
Adding a Payment to an XFP Form
Reviewing Payment Logs and Reports
Managing PayBridge Settings
Note: This is a supplementary course to Jadu XFP Foundation Training which should be completed first.