City of Wanneroo Council
Seeing the Benefits of an Online, Mobile First Approach
The Challenge
The City of Wanneroo in the northern suburbs of Perth, Western Australia is home to over 210,000 residents and has one of the fastest growing populations in the country.
The City of Wanneroo Council wanted to provide its fast growing residency with improved access to digital services that would scale with the city.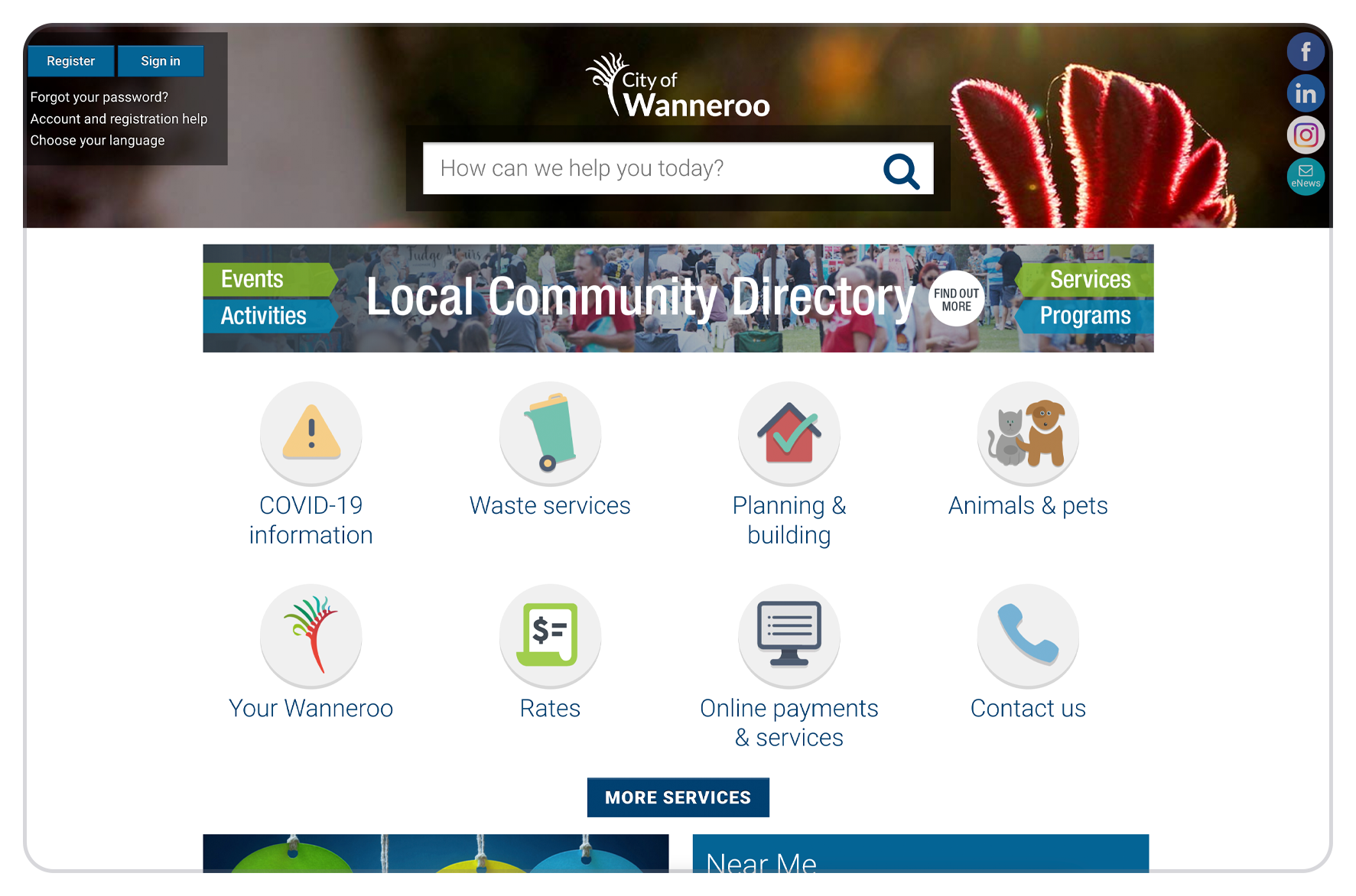 The Solution
A new, responsive website was launched on Jadu Central Content and Forms, acting as the foundation of the council's engagement strategy.
The services and content most sought by visitors are clearly presented on the homepage, and residents can effectively self-serve, whether it be making online payments or accessing community and local business support.
The modern, easy-to-navigate design means there is no longer the need to phone or visit the council for information. Residents can instead self-serve online at any time, better serving a fast growing population.
The Result
A site that, most importantly, serves the needs of residents.
Online services have shown a marked increase in usage, going from 5 to 15 percent of people paying rates and dog registrations online (a very big percentage increase in a short period of time).
Client

:

City of Wanneroo

Services

Products
We set out to achieve a very easy to use site, particularly for users of mobile devices and we're clearly seeing the benefits of that.

Bob Figg, Communications and Events Manager, The City of Wanneroo Council