Wayne State College
Digital Signage Solution on Campus - Our Way
Wayne State College leverages the Jadu Central to power its key website content on campus
Through its live digital signage solution, students can be kept up to date with key information. This economic solution is flexible, low cost, and using the Jadu Central cuts out having to invest in a ready made signage solution with large price tags.
Client

:

Wayne State College

Services

Products

Site

www.wsc.edu
Watch the Digital Signage video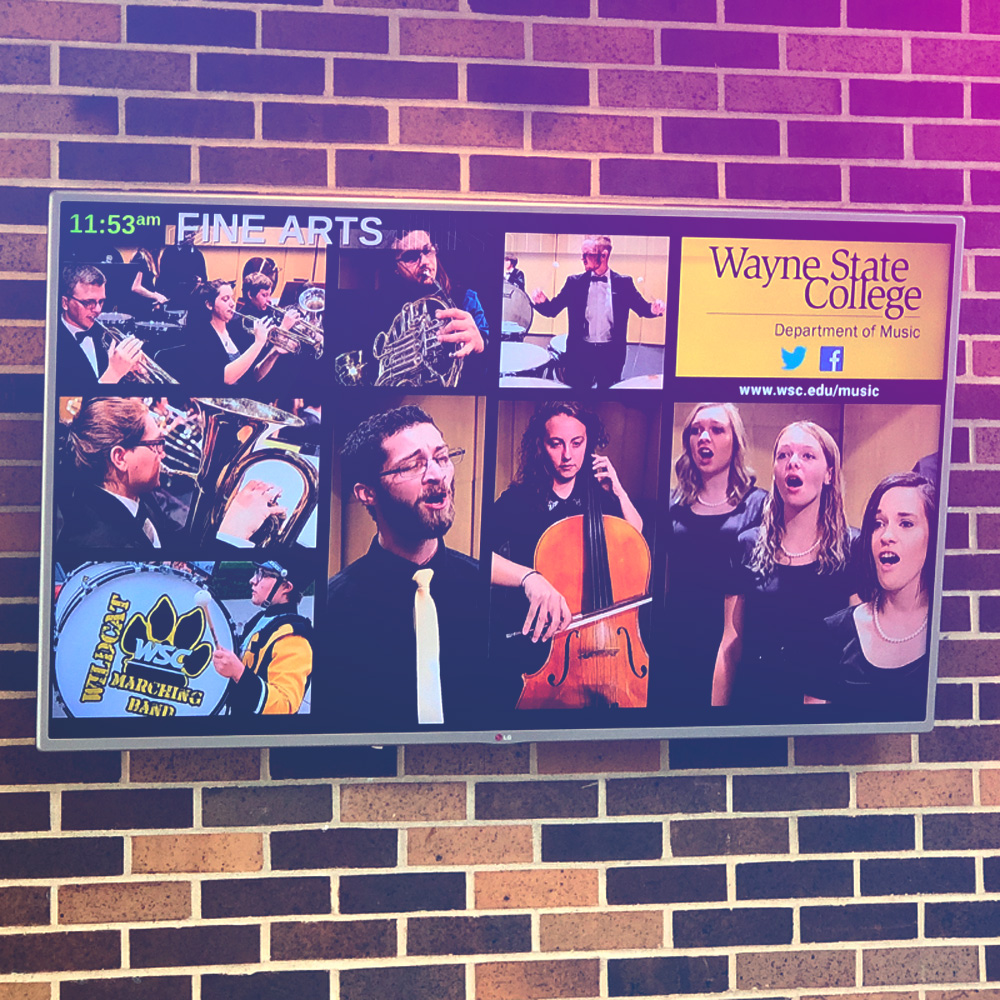 The Challenge
The concept of a digital signage is relatively simple, however one of the biggest challenges for Wayne State College was web publishing.
Training users on how to use systems such as Dreamweaver and WebDAV to publish slideshow style web content proved time consuming and some staff lacked the right skills.
The college needed a simpler solution that suited everyone, but also replicated the style of the digital signage the college was used to, and therefore decided to utilise the Jadu Central that powers its website.
The Solution
Jadu Central has different functionalities to enable you to build content. Document pages are commonly used to publish long form content on your website. They can include links, images, tables, etc and be composed of one or more pages.
Because of its simple interface, and the ease of building pages, Wayne State College decided this would be the best option for them to use. Each page can function as a slide and then, the document as a whole, groups these slides together to enable a presentation which the college then applies workflow to.
Additionally the college uses Jadu Central Directories as an offline data store, a directory that's not public (or live), but still uses it to drive content to the website.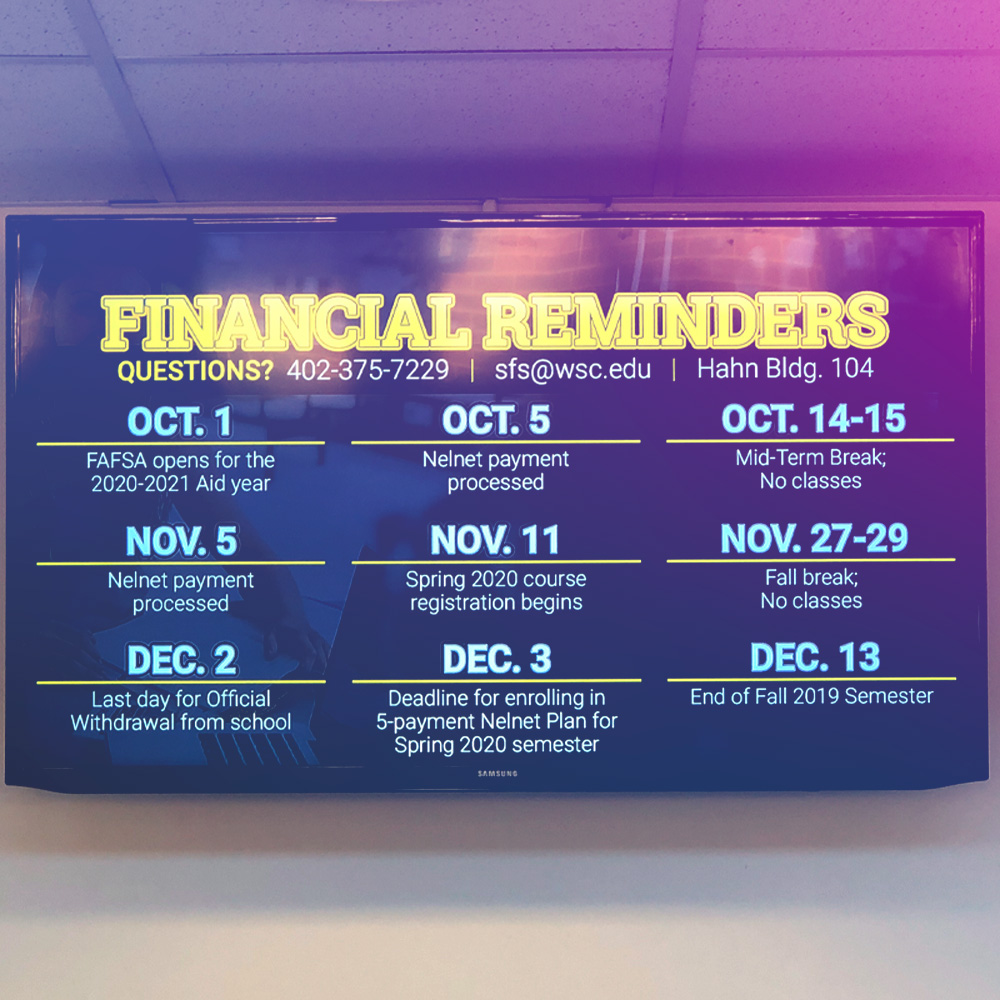 The Results
The college has accomplished its goals, launching a new digital signage solution on campus that has the look and feel of the previous but with improved display, with enhanced data options.
Publishing has been simplified and authoring distributed resulting in happy colleagues. Costs overall have been reduced and the college next steps are to make future enhancements to the model now in place.
Our marketing department uses bar graphs in print publications that are sent to High Schools and also used to compare our costs in the state for collegiate education. They wanted to be able to publish this on our website without having to recreate a new image every time the numbers changed. Using Jadu Directories solved that

Jeremy Nelson, IT Lead, Wayne State College