Manchester City Council
Award winning User Experience Design
A multi-award winning website crafted by Jadu Creative and built on the Jadu platform. 
The responsive user centred design has received multiple awards and accolades including being honoured at the Webby Awards, being voted one of Europe's best in the People's Lovie Awards, and winning best UX Design in the UK UX awards.
Client

:

Manchester City Council

Services

Products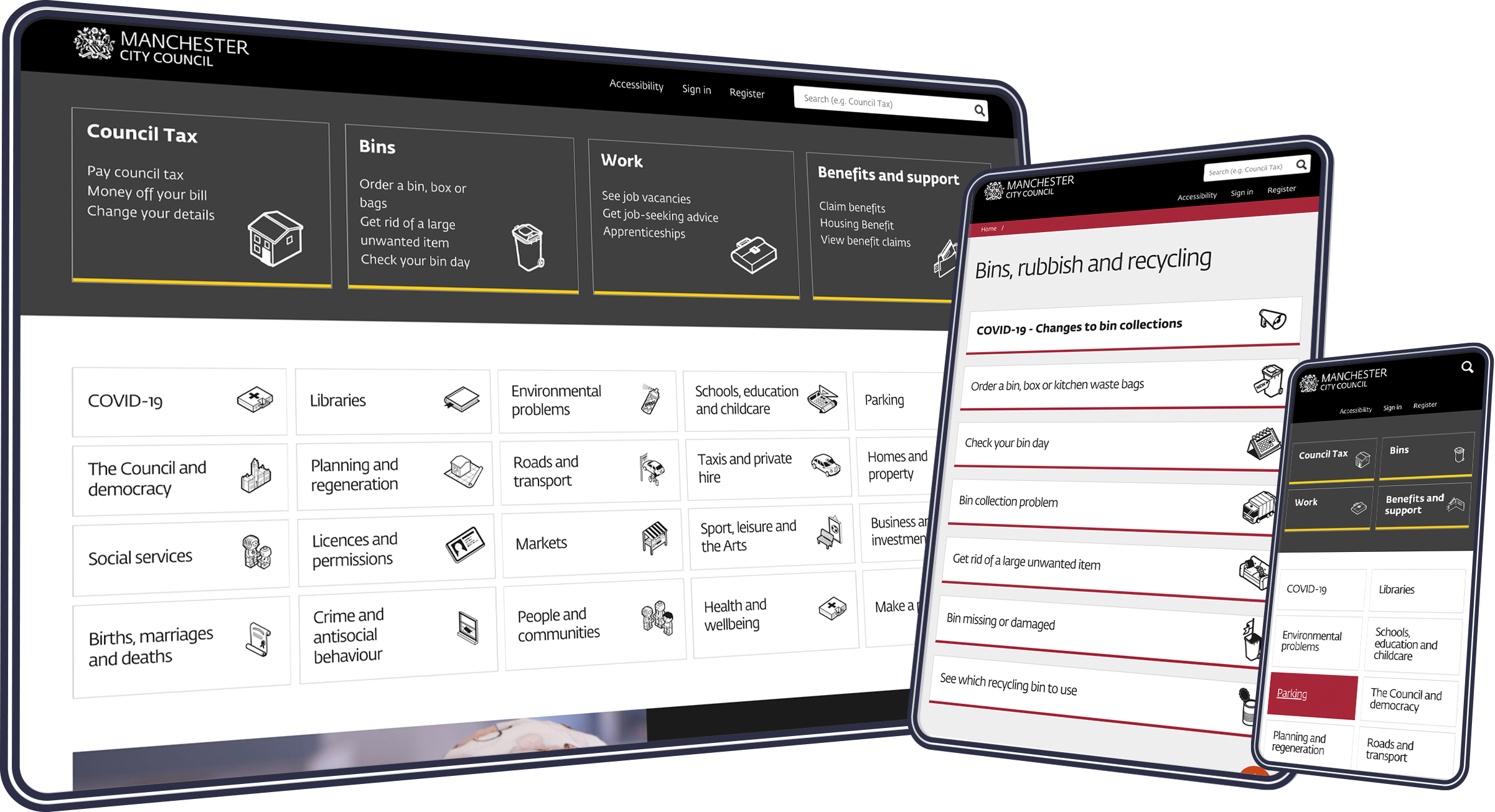 A design snapshot
Manchester City Council, the local authority for the city and metropolitan borough in Greater Manchester, wanted a new website to better serve its 532,000 residents.
A full analytic review of its old site revealed what had worked well and what needed improving. In close collaboration, Jadu and Manchester City Council decided upon site goals and established a clear strategy.
Wireframes were produced and - from countless initial rough sketches - responsive, interactive prototypes were used to demonstrate the proposed concept for the layout, interactions and structure of the site.
Working closely with Manchester's in-house design studio, the fundamentals of the site's visuals were designed. The rough prototypes were then turned into final, responsive HTML mockups, which were implemented as templates, ready for implementation.
Finally, with Jadu providing content strategy consultation, the site's new content was built out on Jadu Central.
The new manchester.gov site has received multiple awards and accolades but most importantly, is used by the people of Manchester to more effectively self-serve.