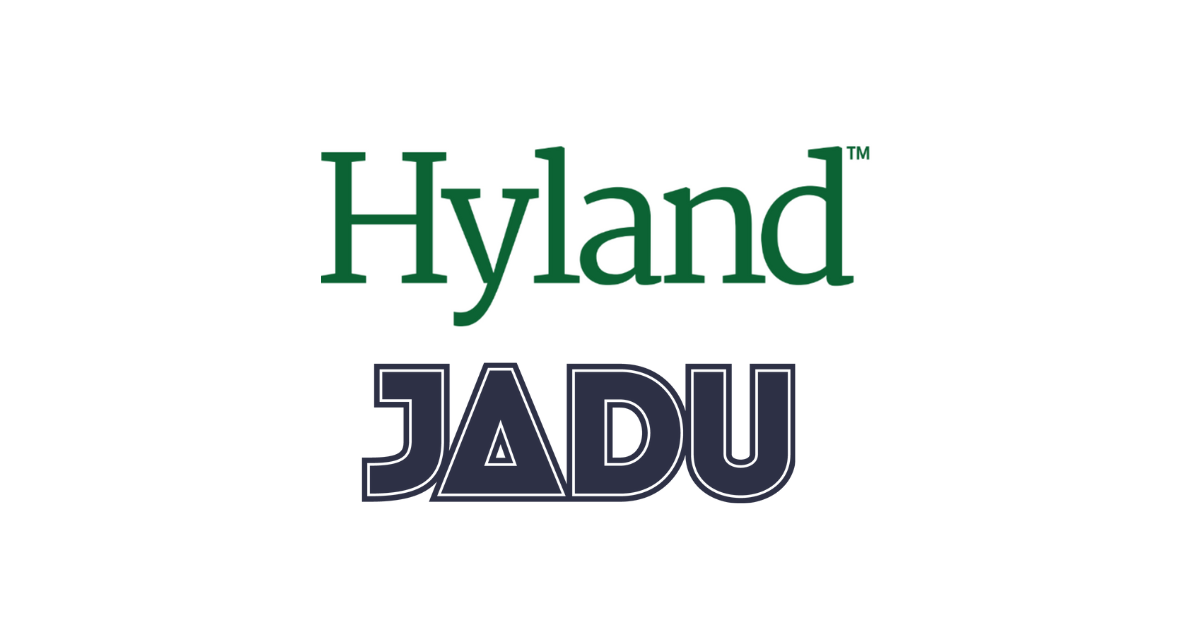 Hyland, a leading content services provider, and Jadu, a web experience management software provider, announce the integration of WorkView for their joint solution Hyland Content Portal.
The integration furthers Hyland's collaboration with Jadu to provide self-service tools that deliver personalized and secure experiences for government, higher education and other organizations.
Jadu is part of Hyland's Global Partner Community, helping provide collaborative solutions that support the diverse and changing needs of organizations around the world. Hyland's Content Portal connects back-office content, workflows and critical information for its users by helping them effectively complete online forms, and view or download documents through mobile and desktop devices. The solution is highly accessible, helping organizations comply with web accessibility laws such as Section 508 and standards including web content accessibility guidelines 2.1. This ensures that all users, regardless of their abilities, can access and interact with the content.
The latest integration elevates the portal solution by giving users direct access to WorkView's app-building capabilities and supports them with a range of potential use cases, from streamlined records requests to efficient management of complaints.
"With the evolving needs of today's organizations, providing improved flexibility and accessibility to forms and documents is critical to delivering business efficiencies and customer satisfaction," said Don Dittmar, director of product management at Hyland. "Partnering with Jadu allows us to extend our capabilities and features to a larger customer base across the globe."
Users will benefit from WorkView's latest features, including:
Point-and-click configurable framework for rapid solution creation and deployment
Integrated screen designer allowing for complete customization of views and screens for all users
Automatic linking of folders and documents to a related record
Capturing history and event logs for a complete audit trail and permanent record of all interactions and activities
Complete view of business data including data from disparate, external data sources
"Working closely with our partners at Hyland, Konica Minolta Business Solutions and government entities based in the American Northeast, we've developed the most sophisticated Jadu integration yet," said Suraj Kika, CEO of Jadu. "By integrating WorkView with the Jadu Platform, we're reducing the need for organizations to depend on their IT teams and fostering a culture of innovation and accessibility within organizations."
Next week, Hyland will host its annual CommunityLIVE user event in Las Vegas, where over 1,000 IT leaders and experts will gather for the latest trends, tips and best practices in the content services space. At the event, Hyland and Jadu will be demonstrating the new integration of WorkView into the Hyland Content Portal.
To learn more about the integration of WorkView with Hyland's Content Portal, visit www.hyland.com or watch this video about the integration.