Swindon Borough Council
From 8% to 64% of All Transactions Online Within Two Years!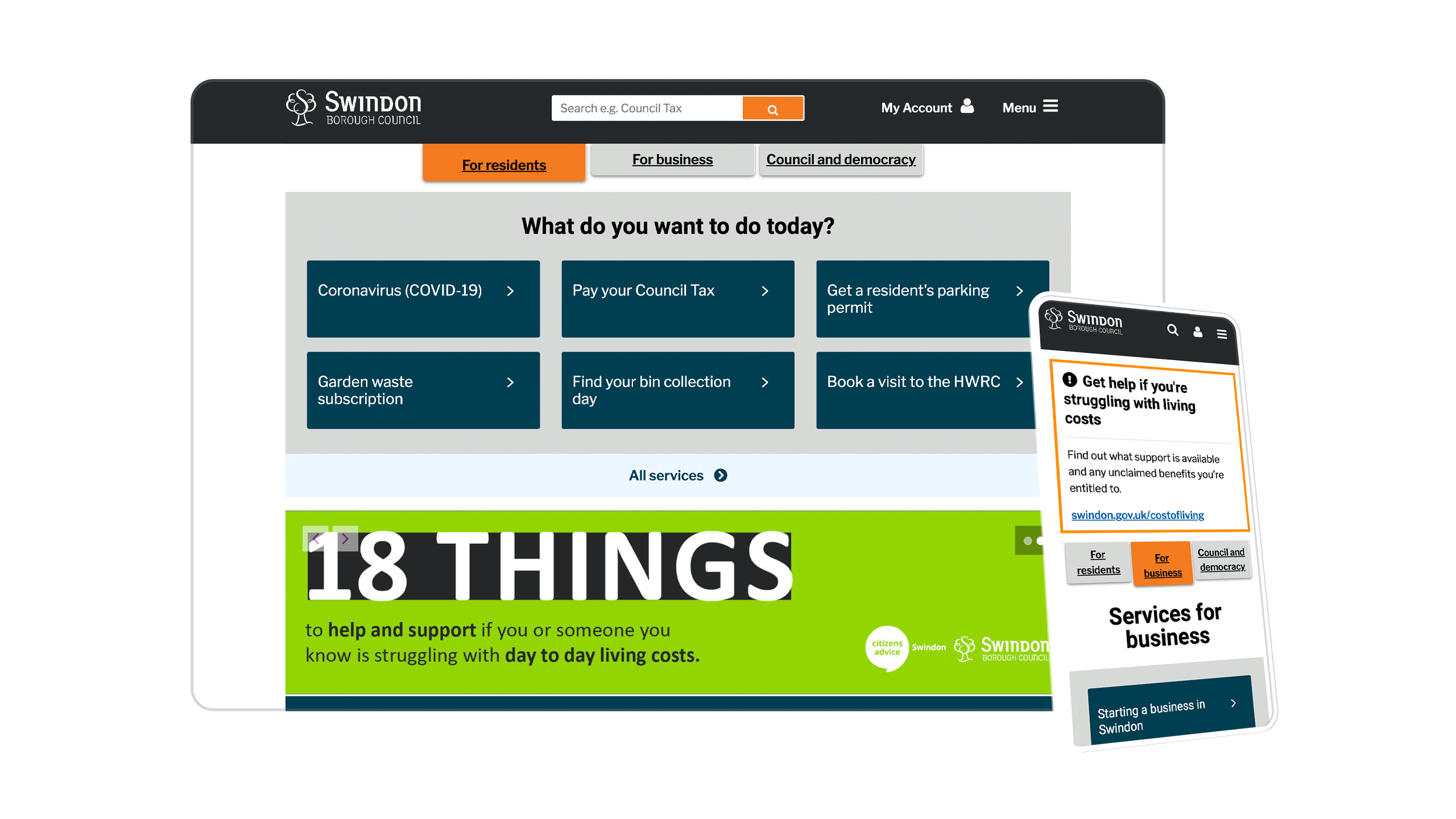 Swindon had ambitious digital transformation goals of enabling citizens to effectively self-serve, contributing to saving the council £30m over three years.
It implemented Jadu Connect (Customer Experience Management) and Jadu Central Forms to give citizens the ability to raise cases, access digital services and monitor progress online.
The result: an outstanding online user experience (with high customer satisfaction), rapid channel shift (moving from old, expensive channels to cost efficient digital services) and helping the council to achieve £30m in savings.
Client

:

Swindon Borough Council

Services

Products

Awards
Statistics
From 8% to 64%
of transactions made online
Helping save £30m
over three years
92%
customer satisfaction
The Challenge
The council was managing an estimated 32,000 calls from citizens per month, and only eight percent of all transactions were taking place online. Rather than relying on traditional and expensive channels, Swindon needed to enable effective digital self-service.
It wanted citizens to be able to access services online and have the ability to carry out tasks such as reporting issues, making appointments and processing payments, at any time and on any device.
The Solution
Swindon Borough Council, in partnership with service delivery partner Methods, replaced its legacy CRM system with Jadu Connect and Jadu Central Forms.
It began by focussing on high customer volume, labour intensive and paper driven processes and went on to digitised 60 processes across 20 service areas.
Via Jadu Connect and MyAccount, residents are now able to access digital services at their convenience and track progress of their requests and applications, reducing the need to chase updates.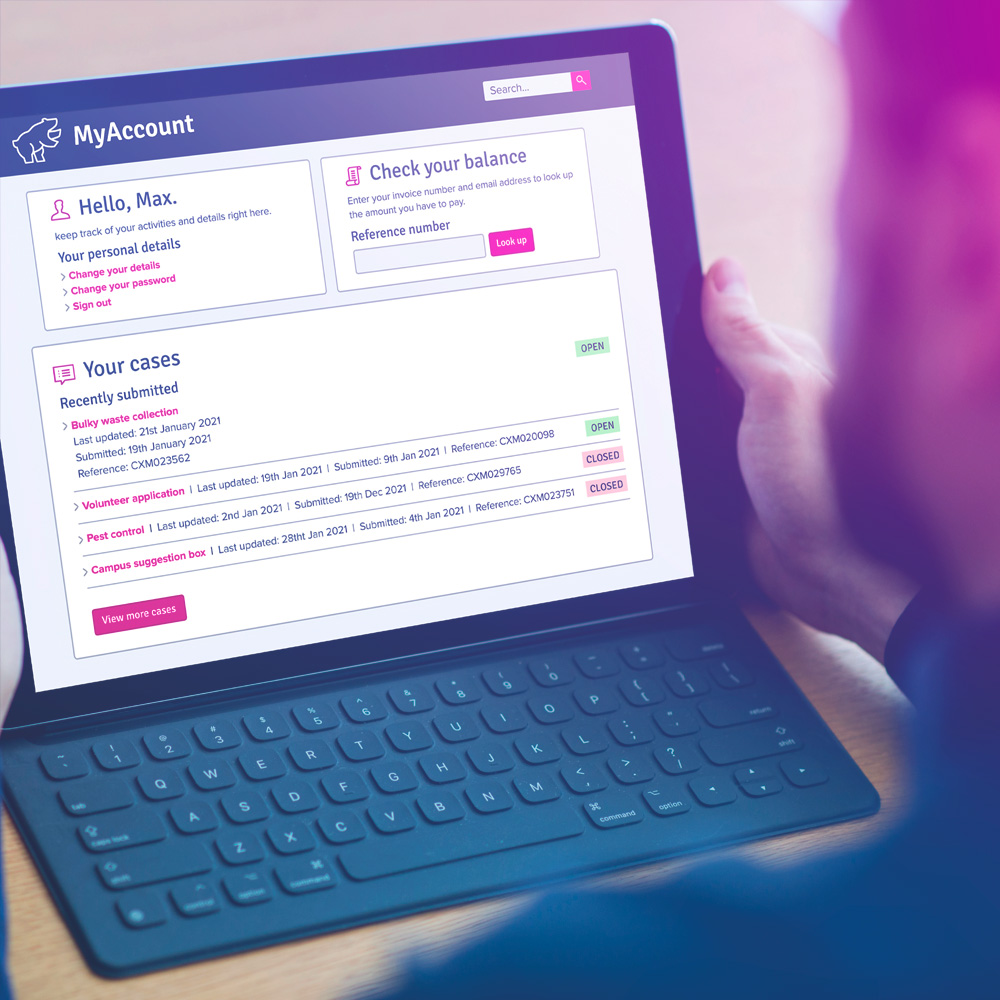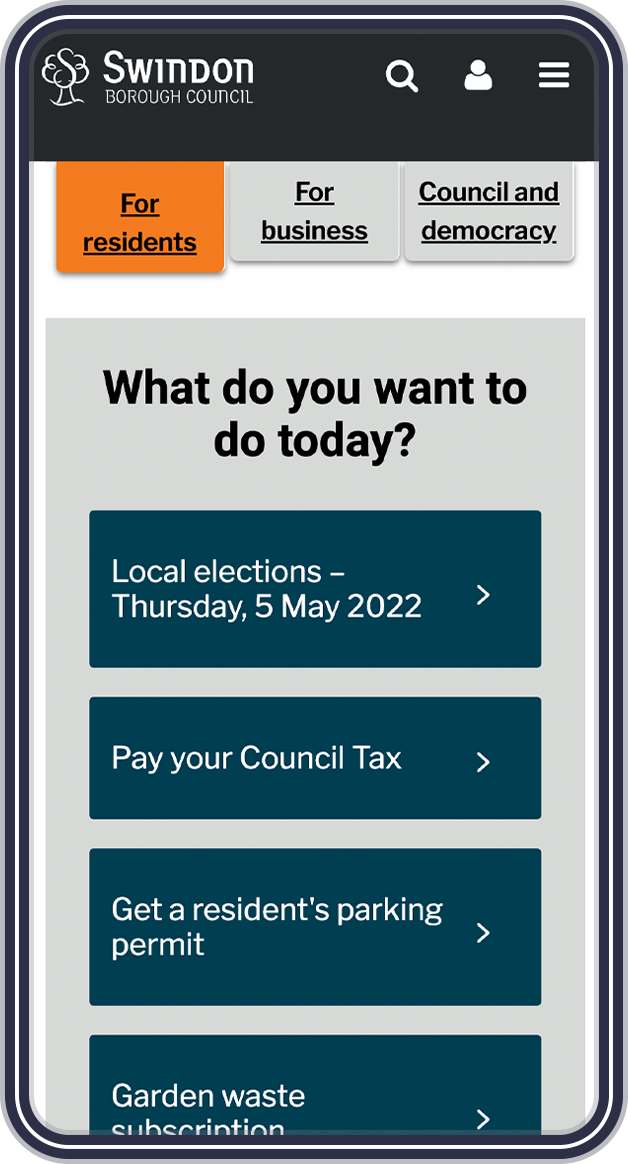 Jadu Connect enables customers to raise cases, access digital services and effectively self-serve, freeing up resources while providing outstanding user experiences.
Customers are kept fully informed at every stage of a case, avoiding confusion and negating the need to chase for updates.
The platform helps organisations achieve considerable channel shift by minimising avoidable contact as digital services become the preferred method of interaction.
The new platform provides seamless, intuitive, and consistent experiences for customers and service teams, in real-time.
Using Jadu Connect and Jadu Central Forms, the council has gone from processing 8 percent of all transactions online to processing 64 percent online. As a result, calls to its contact centre have decreased by 60 percent as citizens effectively self-serve online. Waiting times for those that do need to speak to a member of staff have also been reduced.
The council has saved £30m over a three year period, while achieving a 92 percent customer satisfaction level for its online forms and processes.
The council continues to create more case types in Jadu Connect and is a supporter of the Jadu Library, an online repository where organisations share and reuse digital assets.
It also continues to innovate and is leading the way in many areas, such as implementing Robotic Process Automation (RPA) to emulate repetitive work (making a 98.3% efficiency gain).
Read more about Swindon Borough Council's emerging tech team