Jadu XFP - The eForms and Payment Solution for Local Government and Higher Education
Connecting people, data and solutions now and into the future.
Jadu XFP (XForms Professional) is a powerful, secure and flexible eForms and payment solution.
Use non-technical, low-code tools to consolidate and automate bookings. Deliver a seamless experience for customers, staff, and vendors. Combine with Jadu Paybridge - our commerce-grade and secure online payments system, to create complete seamless, end-to-end experiences that turn your organisation into a performance powerhouse.
Low code, accessible & secure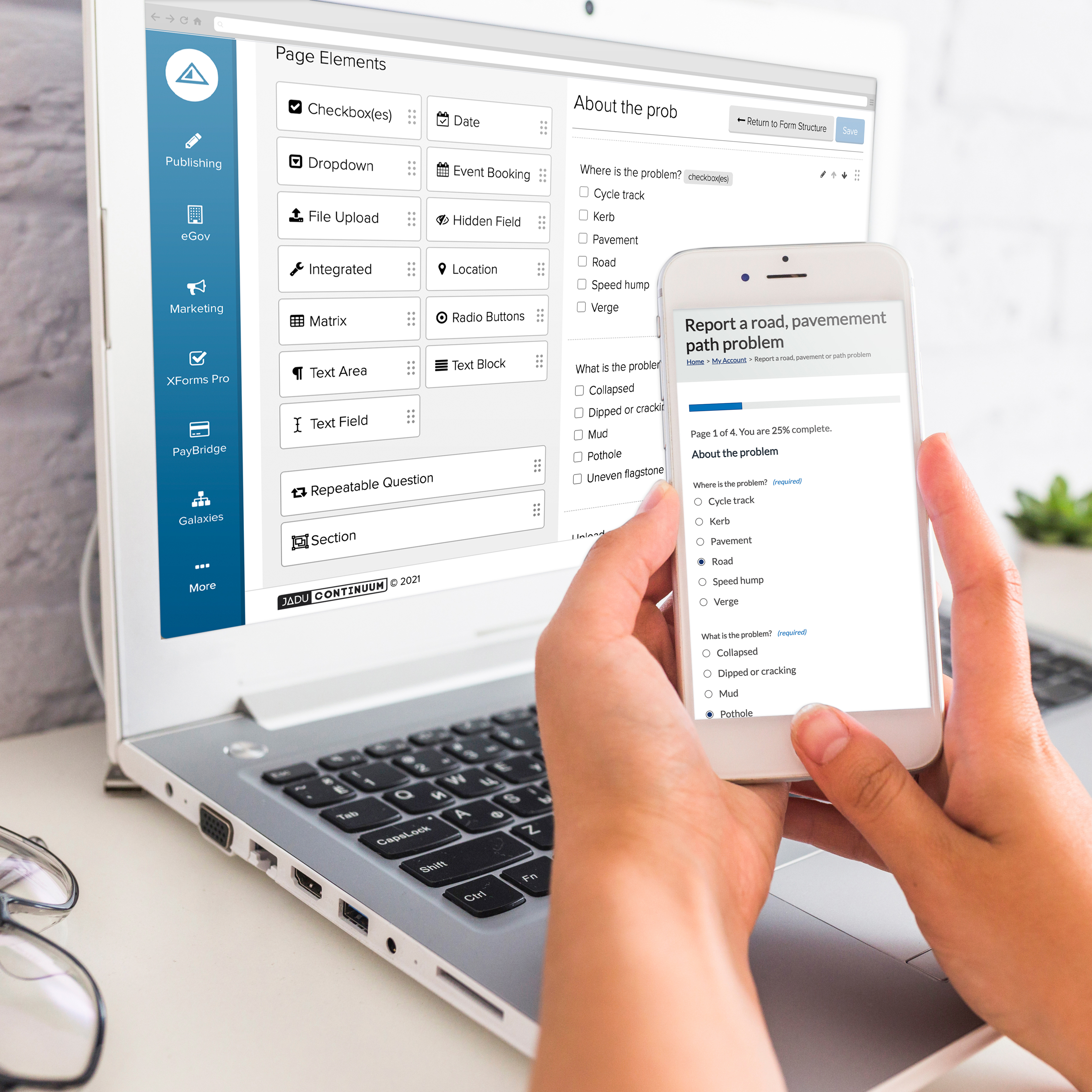 Jadu XFP is hosted within Jadu's government strength security cloud infrastructure.
Highly secure forms and encrypted data transfer and storage
Low-code tools enable eForms to be built out quickly, no technical skills required
Accessibility (WCAG 2.1) compliant
Intuitive drag and drop functionality
Secure, 24/7 ePayments option
As an additional module, Jadu PayBridge provides commerce-grade online payment facilities that integrate with leading back office systems, providing customers with an accessible 24/7 payment service.
Jadu's accessible eForm builder, with intuitive drag and drop functionality, makes it easy to create advanced and accessible forms in minutes.
Advanced branching logic allows user journeys to be shaped and simplified to ensure the ultimate user experience.
Rules are easily set-up and can trigger automated actions, such as raising service requests in back office systems, sending emails and amending bookings.
Advanced form inputs such as address lookups, maps and calendars can be configured to provide the most convenient user experience.
Powerful extension points make it easy to integrate Jadu XFP with Customer Relationship Management (CRM), Payment Service Provider (PSP), Financial Management System (FMS) and other business platforms.
The integration capabilities enable exceptional, joined-up services and seamless experiences for customers, staff and vendors.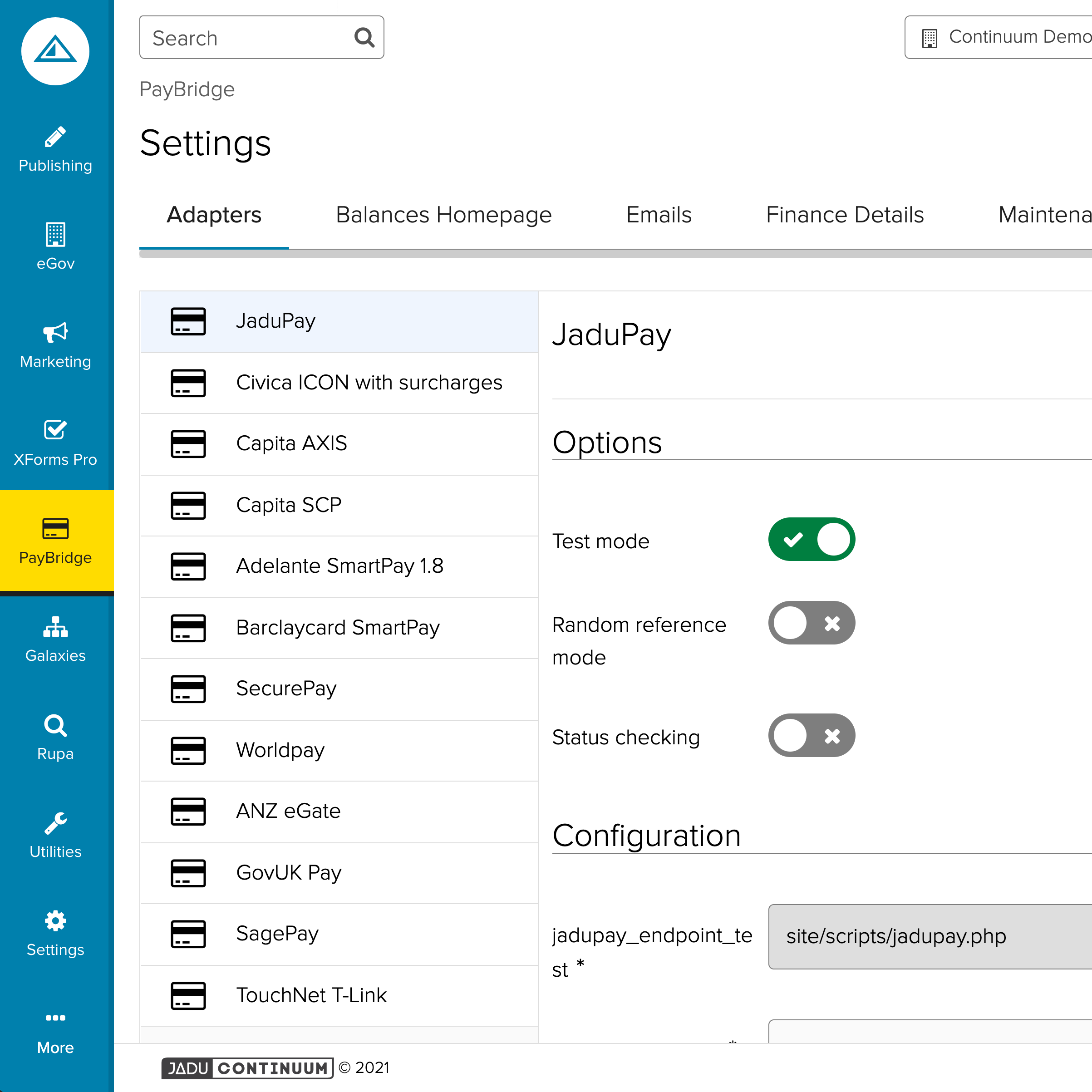 PayBridge is a commerce-grade, secure payment module that integrates with leading back office systems to provide a multitude of online payment facilities. Payment histories are documented, ensuring a full record of activity.
As an additional Jadu XFP module, PayBridge opens the door to providing your customers with a multitude of online payment facilities!
Statistical reporting can be set-up on all live forms and form data can be exported in bulk using the powerful data export tool. Good data is fundamental to digitising services and Jadu XFP supports real-time business decision making.
Jadu users benefit from a community-driven repository of shared material where they collaborate by uploading and downloading assets for building digital services.
Rather than spending time reinventing the same services time and time again, the Jadu Library enables councils and higher education organisations to work and innovate together.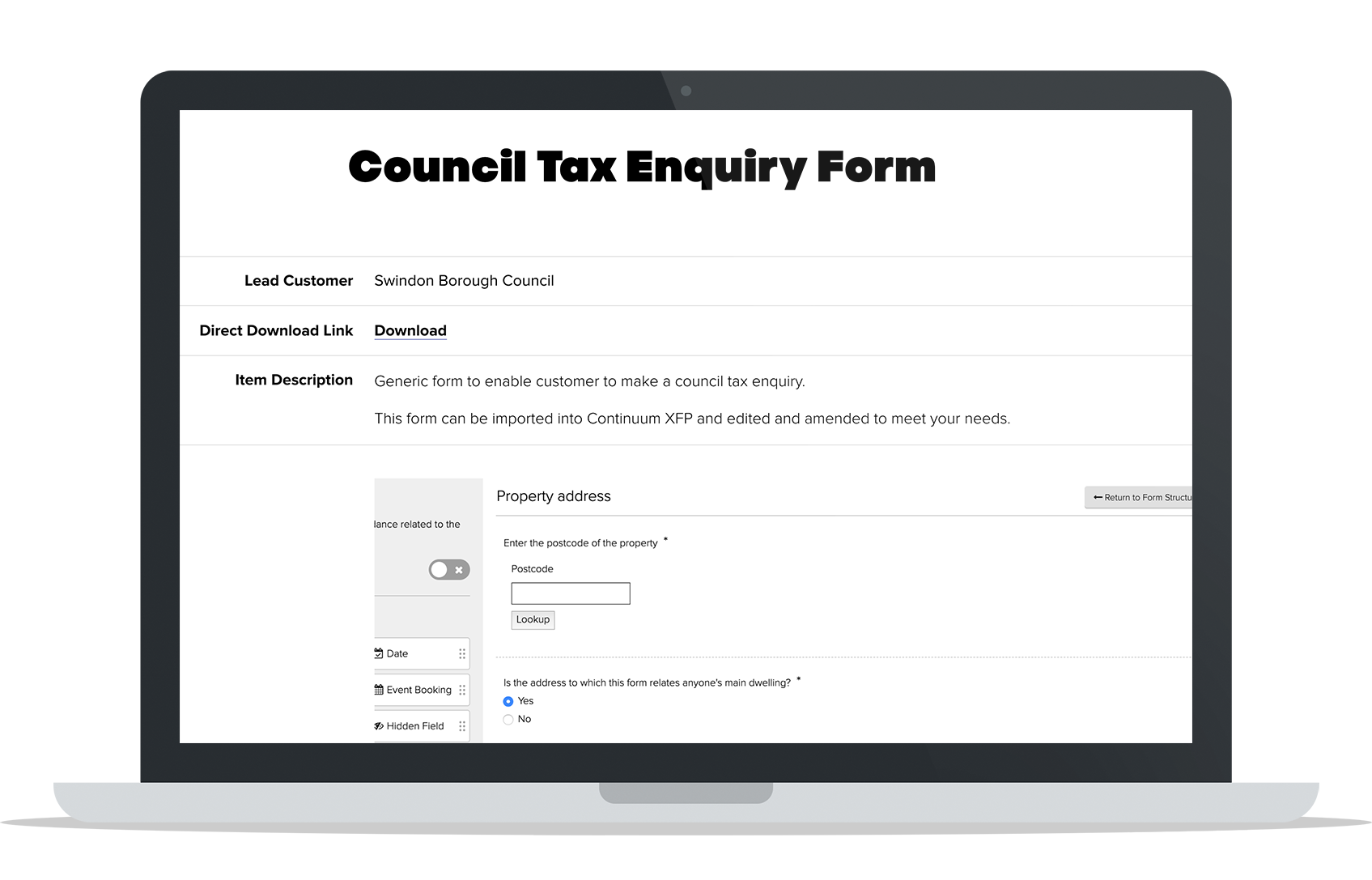 Boost productivity, increase self-service, reduce costs and improve efficiencies with Jadu XFP.