A beautiful, accessible site to serve Highlands and Islands flyers
Highlands and Islands Airport - A Case Study

Client

:

Highlands and Islands Airport

Services

Products

Site

View Site
Meeting the highest digital accessibility standards and conveying the beautiful landscapes served by Scotland's regional airports.
Highlands and Islands Airport Limited (HIAL) maintains and develops 11 regional airports serving Scotland's most remote communities. It works with airlines and other stakeholders to maintain and develop scheduled, charter and freight air services, and is committed to the essential socio-economic role of aviation in Scotland.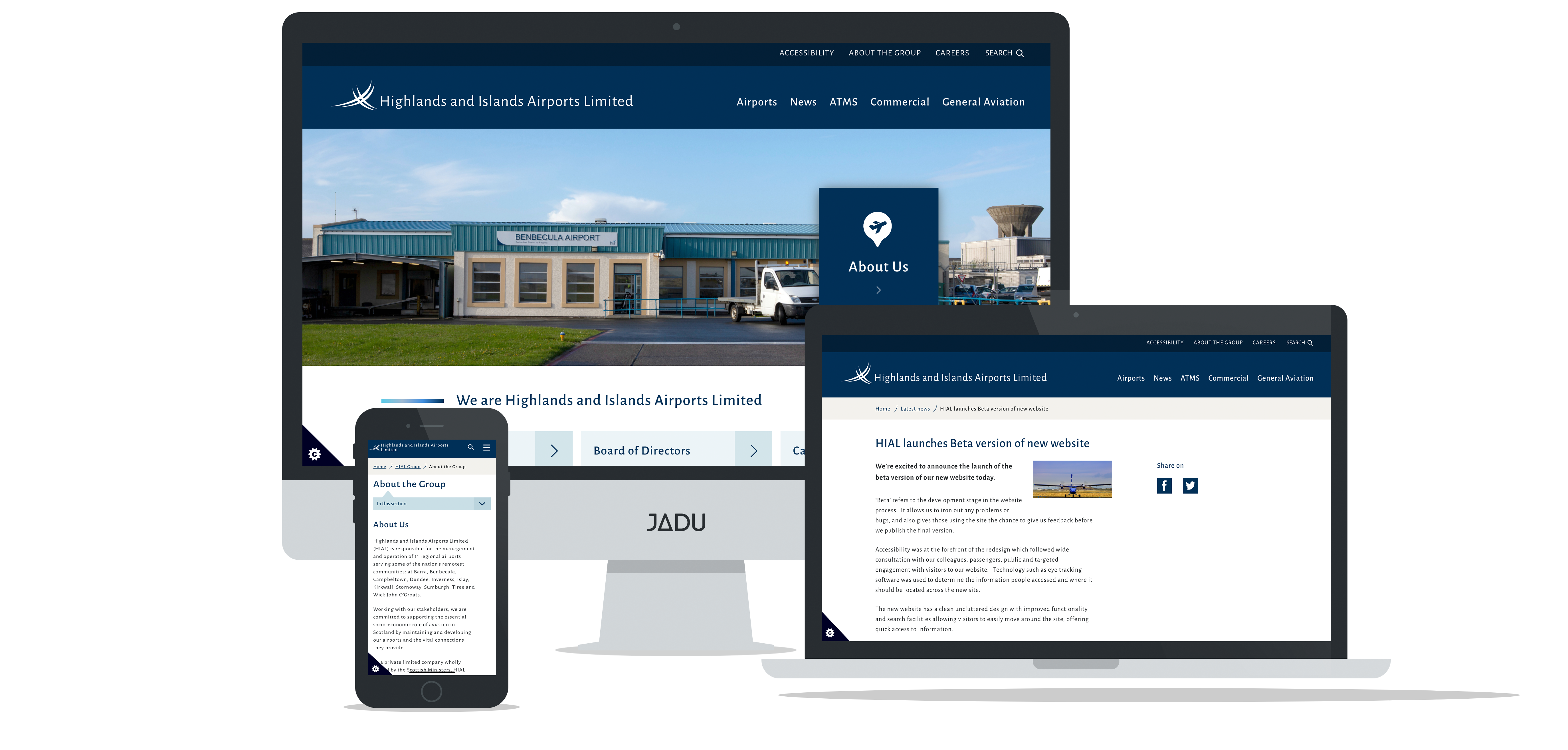 The Challenge
A new website was needed to better serve travellers wishing to access airport information.
The new website needed to include; arrival and departure times, parking information, on-site shopping options and more. The site also needed to work for HIAL's commercial partners, providing important group information.
Digital accessibility was absolutely imperative, as was mobile responsiveness, particularly as the majority of website visitors come from mobile devices, often while travellers are on the move.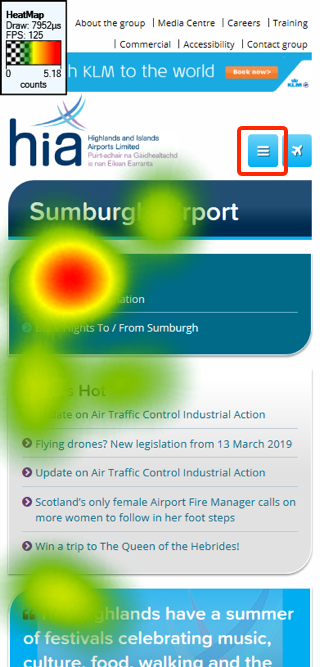 The solution
Jadu Creative conducted thorough research in the form of online surveys, face-to-face questionnaires, telephone interviews, empathy maps, competitor analysis, testing with members of the public, automated testing tools and staff workshops.
On-site research was conducted at Inverness airport to discover how everyday users interact on the move.
Each participant was asked to complete user journeys, and eye tracking (the use of unobtrusive devices to track the eye movement) was used to understand how on-screen focus was drawn. Findings were used to inform the design of iconography, use of space and colour, and user journeys.
The structure of the old site had caused confusion on occasion, and feedback was that each airport should have its own identity so that travellers could more easily access the information relevant to them.
Arrivals and departures, and parking information were main reasons people chose to access the site and so needed to be front and centre on the redesign.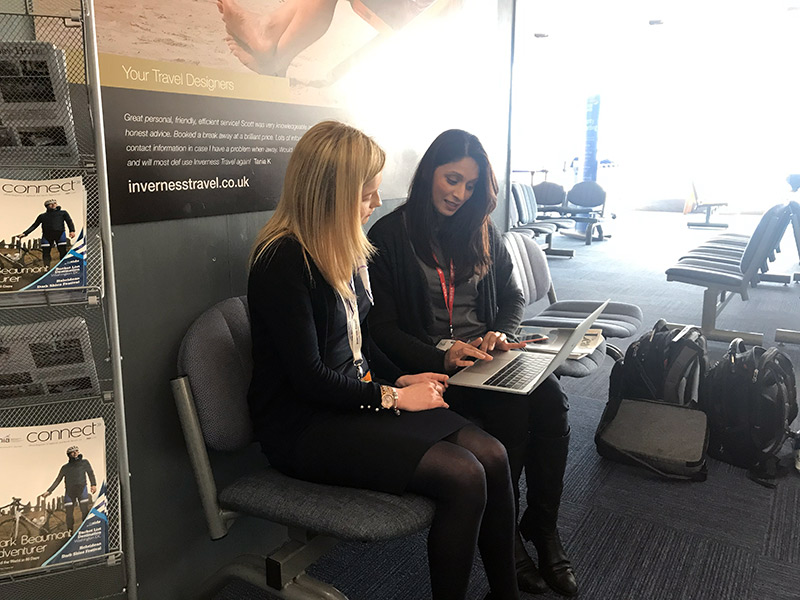 Pictured above: Conducting on-site discovery at Inverness Airport: Consulting with HIAL personnel and interviewing flyers to inform the design process.
The results
Informed by extensive research, a new mobile responsive and accessible design was created and a new site launched.
Each airport now has its own 'mini-site' which shares in visual design with the same structure, navigation and taxonomy, but which has its own identity. High quality photography brings to life the individual identities of the airports.
The HIAL homepage houses company news and information, freeing up the individual airport pages to present the information most relevant to travellers, while also properly serving the company's commercial stakeholders.
Arrivals and departure flight times - identified as the primary reason users visit the HIAL site - are easily accessible from the individual airports' homepages (and other inner pages).
The website provides a clean attractive visual design that fully supports both the digital and physical journeys of its users.
As a result, HIAL is able to better serve its airports and the vital connection they provide to remote communities at Barra, Benbecula, Campbeltown, Dundee, Inverness, Islay, Kirkwall, Stornoway, Sumburgh, Tiree and Wick John O'Groats.