Jadu Creative and Professional Services
Intelligent, strategically-led services with an outstanding level of client service.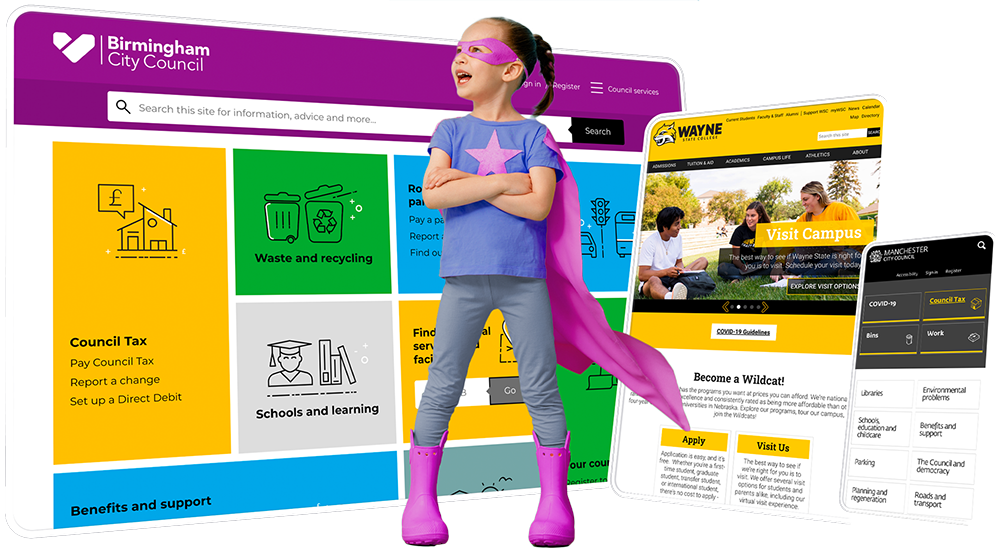 We've delivered successful projects for many years and take great pride in the beautiful, digitally inclusive online experiences we help you bring to life.
We're very approachable and would love to hear how we can help you. Please do not hesitate to get in touch.
Sectors
We craft digital experiences across most sectors,
however our main focus is on the following: